iPHONE X: Is It Worth It?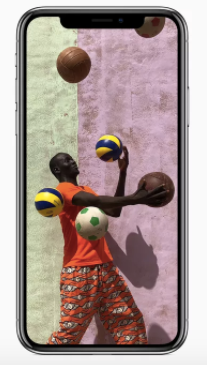 The iPhone X just launched this month, and the new features vary from design to technology within the phone. With the $1000 price tag, is it really worth the money for the upgrade.
With Apple ditching rose gold…space grey and silver are the only two colors you can get in this model. The colors aren't very exciting to me. In my opinion, they should include their previous colors like rose gold, jet black, gold, black, and red. I would also like to see a blush silver or even a choice of matte or gloss finish for each color. If they want teenagers to buy this phone it needs to be in more than two gray colors.
So what comes with this new phone? One of the many changes includes an edge to edge screen display larger than any iPhone apple has manufactured. Junior Kalin Khanzada said, "It isn't full screen because of the front facing camera and the back panel is glass because of wireless charging, so it is even more fragile." This new model also includes wireless charging and no home button. Senior Vessy Robles said, "It doesn't even come with the wireless charger, so you have to pay even more money." The feature replacing Touch ID will be face ID, and the front and back camera are supposed to be way better than their previous cameras. Senior Hazel Thurston said, "Facial recognition seems like you will just get locked out."

I am pretty excited about the full screen display. The new design does seem really cool for an iPhone, but it isn't anything new. Wireless charging isn't really that is exciting to me. I wish they made the phone less breakable than adding more glass to the phone. Freshman Ben Spindler said, "I like how you swipe up to open the phone rather than double tapping." I feel like it is a cool feature, too.
Freshman Adelajda Zeiri said, "I think the iPhone X is useless compared to the iPhone 5, 6, and 7." I probably wouldn't purchase or upgrade to this iPhone. Freshman Josh Rosenberg agrees. He said, "It costs way too much, and Apple is trying too hard to make the phone look futuristic.
CORRECTION: A previous version of this article had a picture of an earlier version of an iPhone.
View Comments (1)