The Jaguars Are Defeated By The Warriors Again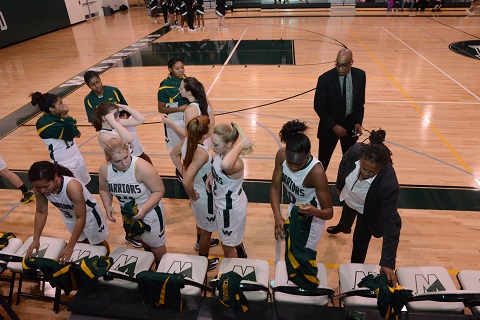 Ten days ago, the Girls' Varsity Basketball team played Falls Church for the second time this season. The girls kept strong through the entire game.
Michelle Noel '14 tried to keep the points coming with lay ups, but the referees keep calling fouls against her. Michelle didn't let those fouls stop her from playing her best.
Summer Matlack '17 had an insane moment where she was dribbling down the court during a fast break, stopped, and made two girls trip and fall.
Another highlight of the game was when Julia Harris '15 scored her first points of the season.
But of course that didn't bring hope down for the Falls Church Jaguars. Falls Church kept it a close game during the first half with their strong man to man defense. Few points were scored by both teams.
By the second half, the Wakefield Warriors had found a way to get past their tough defense and make shots. By the end of the game, the Warriors overcame the great defense and won against Fall Church for the second time. The end score says it all: Wakefield 49, Falls Church 22.