DACA: Dreamers! Time is Running out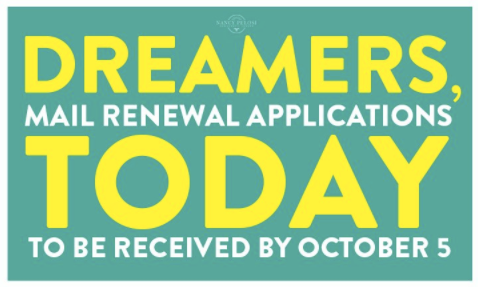 A Decision That Could Change The Lives Of Many
With Trump in office, the future of many under DACA is affected. Trump has decided to phase out the DACA program which means that undocumented immigrants could possibly be deported out of the county, lose their job and educational opportunities.
32% of applications for DACA have been denied since Trump has been in office. What does this mean? This means that those who are already enrolled have to now decide on what they will do about school, careers, and future country residency.
What Can You Do To Help?
If your DACA work permit expires between now and March 5th, 2018 you must apply for a 2 year renewal by October 5th, TOMORROW. Another way to help yourself is through the Dreamers act; the dreamers act was introduced in 2001 to protect illegal alien minors.
This act allows you conditional permanent residency which is valid up to 8 years till renewel. If this status is obtained you will be eligible for lawful permanent residency for 5 years until you can apply for citizenship.
You can keep yourself informed through the united we dream Twitter page to keep in touch with what's next for DACA, and in the future.