Five Things We Learned From the National's Season
The National's season has come to an abrupt end with a loss to the Cubs. The series was very interesting and came down to an all or nothing game five. The team played very well and only lost by one run.
The veteran players need to step up
Jayson Werth has a seven-year $126 million deal and has only contributed a .167 batting average to the team in the playoffs. He also misplayed a fly ball in game five that helped the Cubs clinch game five. Matt Weiters was also lacking in his play. He was part of the debacle of an inning that included two past balls.
The Nationals bullpen is in need of an upgrade
The Nationals bullpen was average at best this offseason. Many teams have been able to build championship teams around a strong bullpen like the Royals did in 2014 and the Dodgers are doing this year. The Nationals should bolster their bullpen by adding a big arm in either Craig Kimbrel or Andrew Miller both of whom will be free agents this year.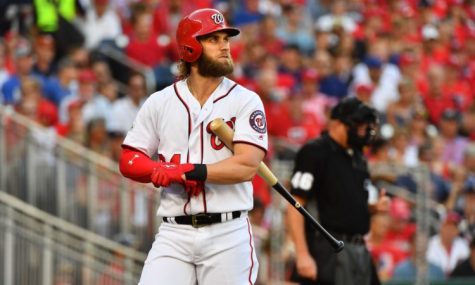 The team's future is the youth
Bryce Harper, Trea Turner, Michael A. Taylor and Joe Ross are all exciting young players to watch. Turner was lackluster in the playoffs batting .143. He needs to improve against the curveball batting only 0.043 all year against it. Harper has been a major part of the offense hitting .319 with 29 home runs. With the youth this team has it will soon be able to contend with teams like the Dodgers and Astros, who have built teams the same way.
Dusty Baker needs to win in the postseason
He is only 23-32 in the postseason a .418 win percentage. He only advanced to the World Series once and lost. He is not as successful in the postseason and assuming he comes back for next season he will need to be better. He has consistently been winning in the regular season which is a good enough for now.
This team is good and will continue to be good
They have won 97 and 95 games in the past two years and have won the divison twice. This team has been built on young players who will continue to play and are very good. Even if this wasn't the Nationals year they have at least three more years of being good.
If the Nationals make moves in the offseason they will be contender again next year.