Rick And Morty: Top 3 Episodes on Adult Swim
Rick and Morty is the best adult swim show series out at the moment. Rick and Morty is based on some crazy grandfather, Rick, who is the smartest man in the whole universe. Morty is his grandson who he takes on all his adventures; he is supposed to help him, but helps with barely anything, he's just a lucky kid who misses school to go chill or even sometimes kill aliens.
Season 3 is up on Adult Swim right now.
Here are the top 3 must watch shows available:
The first episode is probably the best one, The RickShank Rickdemption, it takes place after the final episode of season 2. Rick turned himself into the universal department and is outsmarting his way out, you have to see how he gets himself out. It really is an amazing episode. It has a whole lot of action.
Pickle Rick is honestly one of the funniest and most exciting episodes in the season. I don't even have to say anymore, just read the title. Rick turns himself into pickle just to get out of family therapy. The family leaves without him and also takes the serum to change him back into a human. Rick has to find a way to get himself to the family therapy and get the serum and he sure does go through a pretty tough adventure…he gets himself into a pickle.
And last but certainly not least, Vindicators 3. This episode was just full on crazy. Rick and Morty get called for help from the vindicators, the protectors of the galaxy. Rick and Morty have to battle a new opponent but catch themselves in a situation no one ever expected, not even Rick. This is one of many episodes that have a huge plot twist and plot twist are honestly the best part of these shows.
Leave a Comment
About the Contributor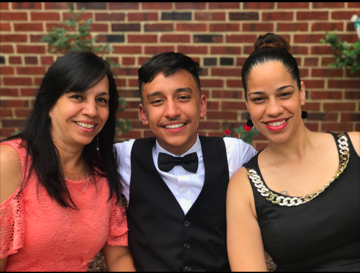 Jonathan Osteguin '21, Staff Writer
Jonathan is a freshman at Wakefield High School. This is his first year doing Journalism and he is excited to see how it works out. In his free time, he...