Equal Club Is Celebrating #TransAwareness Week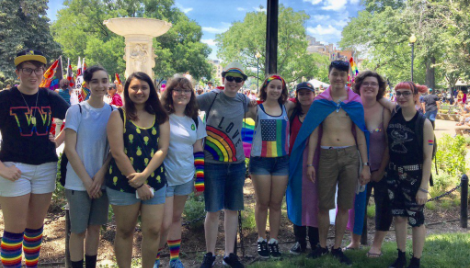 Equal Club promotes the idea that equality should be for everyone regardless of race, sex, or gender identity . Anyone can join Equal Club! If you have a passion for equality and rights for the LGBTQ+ community, then this is the club for you.
This week (November 13th-17th) is #TransAwareness Week. Not only this week, but every day we should respect and support all transgender people. Equal Club will be making posters to spread love for Trans Awareness week.
Trans Awareness week is a way to support inclusiveness at Wakefield, which is one of the big goals of Equal Club.
When asked why, junior and President Hannah Jones joined Equal club, she said, "I came out as bisexual in 8th grade and I didn't know anyone else who was gay and I had never been a part of the LGBTQ community. It helps so much to really understand your identity and be proud of it and confident in it. It's nice to find other people that are like you. So that's why I joined, and I made so many friends. I looked forward to it every day."
Wakefield's Equal Club is sponsored by Ms. Davidson and Mr. Clisham. "Equal club is a safe space and a very inclusive club. Anyone that feels that equality should be for everyone regardless of race, sexual identity or gender" should join said co-sponsor Ms. Davidson. Jones said, "at Equal Club we do fun things like…watch movies. We also work on campaigns, or work on projects having to do with LGBTQ+ problems."
Junior Brody Karton said, "I decided to join Equal Club because it's something I believe in and I think it's important that we spread pride and knowledge about equality."
Meetings are in Room A104 (Ms. Davidson's room) every other Monday from 3:15 to 4:00. You don't have to come to every meeting to be a member of the club, just come whenever you can.
The next Equal Club meeting is Monday, November 20th after school in Ms. Davidson's room. Be there!
Leave a Comment
About the Contributor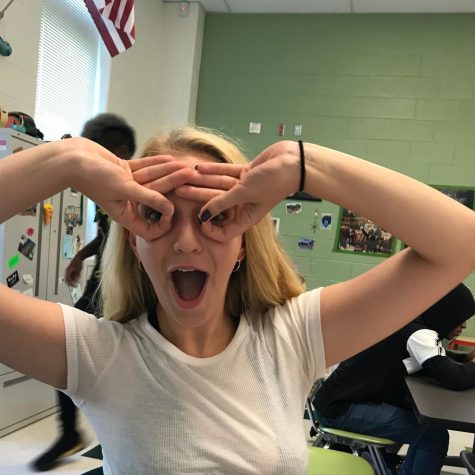 Elena Arrowsmith '19, Editor In Chief
Hi my name's Elena! I'm a senior here at Wakefield and I've been on The Chieftain since my freshmen year. I work at Dogma Bakery where I get to hang out...