Top Six Halloween Movies to Watch with Your Siblings
The month of October is associated with all things spooky and with Halloween being upon us today, here's a list of the top six best spook fest movies!
Halloweentown
This Disney classic is favored because of the authenticity and ultimately the representation of halloween itself through out the film. Every spooky witchcraft vibe was executed through every aspect of this movie. A classic!
The Corpse Bride
The corpse bride is a fan favorite. This movie follows Victor and Victoria who are arranged to marry  when a spooky tree takes victor to the land of the dead, he finds out that she has eloped with her love and now must be save her by marriage. Although this movie could be considered to be unusual and abnormal it has its funny quirky moments and will give you a good laugh.
Ghostbusters (Either version…the first one is my favorite.)
This movie follows a team of people who are aiming to catch ghosts and capture them for research. They're trying to prove that ghost exist in society. This movie was the perfect mixture of spookiness and big laughs. It really enchants the crowd.
 The Nightmare Before Christmas 
This movie follows the antics of Jack Wellington a pumpkin king who's tired of scaring people and what is his reality. He ventures to spook those in a town he discovered called Christmas town. Plotting to bring Christmas under his reign by kidnapping Santa! Plot twist! This movie is a box of the most popular holidays amongst many, and the way each is portrayed through this movie is spectacular and will leave any watcher with a dropped jaw.
Hocus Pocus
This moving is about a teenage boy who moves to Salem to explore a haunted mansion with his sister and his new friend. But little do they know, he accidentally frees a coven of evil witches and he now has to steal a book of spells. This halloween favorite consists of many silly moments but also provides maturity in the idea of Halloween and is loved by many.
Coraline 
Another classic Tim Burton favorite is centered around a little girl who begins to explore her new house, and stumbles upon this secret door… and what lies behind it is an alternate world! Its all fun and games until her parallel family tries to keep her there forever and Coraline must use everything in her power to get back to her true home.
Watch these movies for a fun-filled Halloween night.
Happy Halloween, #warriornation!
Leave a Comment
About the Contributor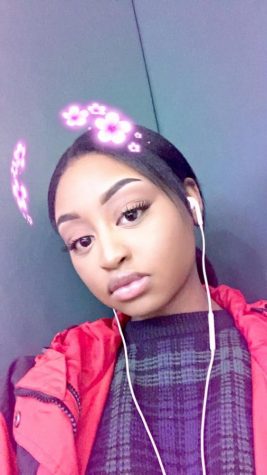 Mia White '18, Arts & Entertainment Editor
Mia is 16 and a senior. This is her first year on The Chieftain staff. She loves fashion, music, and make up. She's lived in NY for the majority of her...