Champions League: Only the Best Teams Remain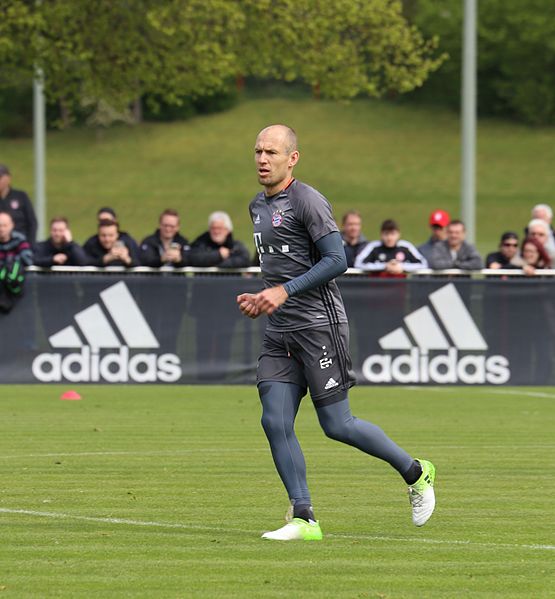 Half way through the group stage, and we have a feeling who will make it to the round of 16 and who will return home.
Real Madrid 1-1 Tottenham
Two teams that prove themselves week in and week out in their respected leagues; this was a great game with a lot of tension. Tottenham put up some good attacks in the early minutes but Real Madrid countered them well. And what a turn of events! Tottenham whips in a cross, and Varane tries to clear it, but it ends up in his own net, how unlucky! 0-1 Tottenham. Real Madrid pressure hard the rest of the half but can't quite get the goal they need.
It's the 41st minute and Real have won themselves a penalty! Toni Kroos is through on goal and was ready to take on the shot when Aurier came from the back with a mistimed tackle. The boss man himself "Ronaldo" steps up for it and converts it easily with a low driven shot. Unstoppable for Hugo Lloris. There were a couple more big chances from Benzema and Harry Kane but the two keepers did an amazing job to keep the game level. Score 1-1.
MOTM Ronaldo.
Manchester City 2-1 Napoli
Another exciting match as the English play the French in the Etihad Stadium in Manchester. Manchester start the game of brilliantly as Sane crosses it straight into the box and lands on the feet of Sterling who keeps his cool and puts his team in the lead. 1-0 Manchester. Oh my! Another goal for Manchester city scored by the youngster Gabriel Jesus. Manchester escape from a goal once again as Ederson saves a penalty for Manchester City, what a half!
Napoli dominate the second half and manage to get 1 back through a penalty by Dawara. The pressure continues but they don't manage to get the 2nd goal.
MOTM Sterling
Maribor 0-7 Liverpool
At the time of the game all English teams in the Champions League are top of their respective groups. Goal! Firmino makes it 0-1 in the 4th minute with a tap in, Liverpool take the lead! This game became an absolute goal fest with Liverpool scoring 13th, 19th, 39th, 54th, 86th and 90th minute. Coutinho got on the scoresheet along with Oxlade Chamberlain. Salah managed 2 goals along with Firmino. This is the highest scoring away game in Champions League history. Liverpool hold the record now for most goals in a home and away game!
MOTM Salah.
RB Leipzig 3-2 Porto
One of the biggest growing German clubs vs. the most respected Portuguese club; this will be a goal ridden exciting game! Leipzig get on the scoresheet first through Orban who manages to finish after the keeper parries a beautiful shot, 1-0 Leipzig!!! Porto don't delay the comeback as Aboubakar hits a volley on his left into the bottom left. Only the 17th minute and we have a 1-1 scoreline. And another one strikes before the half. Forsberg gets a nice through ball into his feet and doesn't hesitate to finesse it into the back of the net. Leipzig are in the leader again. Only a couple minutes later another goal falls for Leipzig. Augustine works a defensive error and once again Leipzig are super clinical in front of goal, 3-1. Porto manage to pull one back before the half after a corner but the second half is very dull and the scoreline stays the same.
MOTM Forsberg
Anderlecht 0-4 PSG
This game was everything you expected it to be, PSG domination. With an incredible start to the season, PSG are undefeated in Champions League and Ligue 1. They are serious contenders for the Champions League trophy and they are determined to make it to the final. Mbappe, Cavani make it 2-0 easily and the only goal worth talking about is the one that made it 3-0. Nice free kick, under the wall.
MOTM Neymar
Juventus 2-1 Sporting
The Champions League runner ups face a team with little success in the Champions League, this should be an easy win for the Old Lady. Juventus of course dominate possession but a quick counter is all you need as a shot is parried by Buffon but bounces off Alex Sandro and lands in their own net! How unlucky! Juventus were determined and managed to get a free kick. One of the best free kick takers steps up and converts it with ease in the 29th minute. Juventus are back in it, 1-1. The game is at a deadlock and we thought we'd see more of Juventus tonight but they haven't been able to get in the final chance. Mandzukic saves the day in the 84th with a diving header after a beautiful Douglas Costa cross. Juventus took the victory but looked a bit shaky at times.
MOTM Mandzukic
Chelsea 3-3 Roma
What a game! Every single goal scored here could be a goal of the season contender.
It starts out in the 11th minute where David Luiz tried to put in a through ball for Morata, which was blocked, he received the ball back at the top of the box and didn't even take a touch! He just shot and it flew into the bottom corner! 30 minutes later there is a fast break and it's Hazard and Morata vs all of Roma's backline. Hazard passes to Morata who waits for Hazard to make a run and passes back to him. It took a deflection but that didn't stop Hazard who volleyed it in to double the lead. But Roma gets one back a couple minutes later by a beautiful Kolarov solo. He has the ball on the left side of the field and has two men marking him. He split them both and gets into the box, takes a shot which is deflected past Courtois. 2-1 to Chelsea at the end of the half.
EDIN DZEKO TIES IT UP WITH AN ABSOLUTE BEAUTY! In the 64th minute Fazio has the ball in the middle of the park and chips it over to Dzeko who volleys it straight past the huge frame of Courtois to make it 2-2! What a goal. 5 minutes after that Dzeko gets his second. Kolarov crossed it in from a freekick to find Dzeko who headed it in!  The old Manchester City duo showing the still don't like Chelsea. But Eden Hazard had to ruin the Roma party by leveling the score line with a delightful header.
MOTM Dzeko for that beauty.
Barcelona 3-1 Olympiakos
Barcelona in this game wasn't really Barca, even though they won 3-1. The game starts out with a stupid own goal by Nikolau. Deulofeu tries to cross it in and NIkolau deflects it in. 1-0 to Barca.
In the 41st Pique (already on a yellow) used his hand to score and was given his second yellow. Barca were down a man and up a goal. In the 61st Messi scored an absolute beauty of a free kick. On top of that it was his 100th UCL goal! What a milestone and what a goal. 3 minutes later Messi again has the ball at the byline and dances with it, he puts in a low cross which two Barca men miss but it finds Digne who takes a touch and fires it in the net, 3-0. Olympiacos gets a 90th minute consolation goal. A beautiful corner finds Nikolau who heads it in, he redeems himself for his earlier mistake.
MOTM Messi
Bayern 3-0 Celtic
Jupp Heynckes first Champions League game back and it was one of Bayern's best games yet. This game could have easily been 8 or 9 nil, but it looked like Bayern was just having fun. Lewandowski has the ball on the byline and passed it back to Thiago who scored but the officials deemed the ball to be out while Lewa passed it (I think not). But it was okay for Bayern because in the 17th minute Joshua Kimmich crossed the ball in and lewa headed it goal wards, Craig Gordon blocks it but puts it in the path of Muller who made it 1-0. In the 29th minute Kingsley Coman receives the ball on the right side of the field, and turned Gamboa inside out and got to the byline. He puts in a delightful cross and Kimmich heads it into the goal, from a very far distance as well! 2-0 at the end of the half. In the 51st Arjen Robben took a cross and found an unmarked Hummels who easily headed it in for the magic 3-0.
MOTM Robben who did pretty well on his 100th Champions League game.
Tune in to Champions League games on Tuesdays and Wednesdays on Fox!