NBA Rookies: An Early Season Update
We are nearly a month into the NBA season, coming off of one of the most anticipated drafts in years. With a small sample size of games, we've been able to see some action from the league's new rookies. Some rookies have showed promise, while others have showed early struggles. Here are some early updates on key newcomers:
Markelle Fultz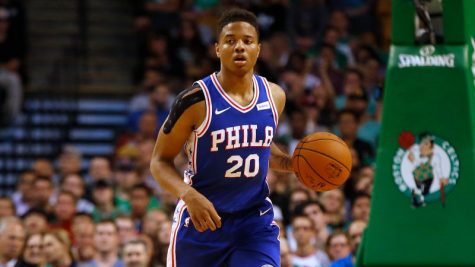 The highly touted #1 pick out of the University of Washington has had a rocky start to the season.
Fultz was only able to make it four games into the season, before becoming sidelined indefinitely with a shoulder injury. Through these four games, Fultz was unimpressive in his short stint averaging just 6 points, 1.8 assists, and 1.5 rebounds per game. Fultz shot a poor 33% from the field and an even worse 50% from the line.
Fultz has been an early season mystery with lots of attention surrounding him. His pure shooting form that allowed him to dominate at the college level is seemingly gone. Fultz has attributed his shooting struggles to a nagging shoulder injury he sustained over the summer. He adjusted his form to compensate for this injury but has now been shooting with a noticeable hitch in his form and appears to have lost confidence. Fultz was expected to play through the pain, but after missing the last eight 76er's game, his return is unknown.
Lonzo Ball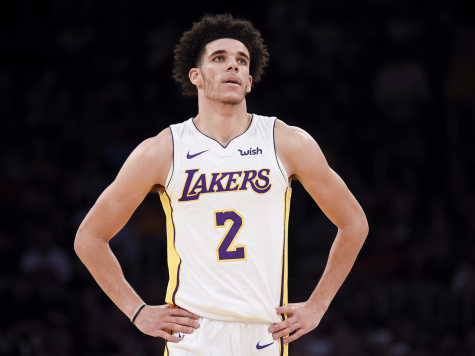 Known for his Kardashian-esque family, and his outspoken dad, Lonzo has had no shortage of attention surrounding him. Due to media hype, Ball entered the season with a huge target on his back being called about by players like Patrick Beverly, Marcin Gortat, and Joel Embid. Through only 19 games, Lonzo has experienced his fair share of ups and downs. 13 games in to the season, Ball became the youngest player in NBA history to record a triple double at 20 years and 15 days. Four games later, Ball once again posted a triple double in a dominant performance against the Denver Nuggets. Lonzo has been impressive averaging 7 rebounds as well as 7 assists per game.
Ball however has been horribly inconsistent, having a historically bad start to the season in terms of shooting. So far, Ball has shot 32% from the field, 43% from the line, and an awful 25% from 3 point land. Being the number 2 pick in the draft and having his dad calling him "better than Steph Curry", there is constant pressure for Ball to succeed. Ball posted a field goal percentage of 55% last year at UCLA so we know he can shoot, it's just a matter of time before he gets into NBA rhythm.
Jayson Tatum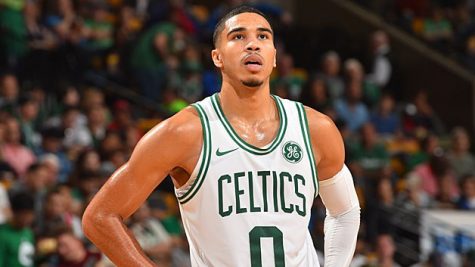 One of the more impressive picks of this year's draft class, Jayson Tatum has made an immediate impact on the Boston Celtics. Jayson entered Boston as an instant starter, and through 21 games has averaged 13.9 points per game, 5.5 rebounds per game, and a field goal percentage just a tick below 50%. Tatum has found a knack for being clutch in the fourth quarter, owning a true shooting percentage of 79% during the last 12 minutes of the game.
Tatum has been a key part in helping the Celtics jump out to a 1st place 18-4 start in the Eastern Conference. Many questioned the move GM Danny Ainge made this past summer trading his number 1 pick to the Philadelphia 76ers in exchange for the opportunity to draft Tatum at number 3. With the success the Boston Celtics and Jayson Tatum have seen so far, Ainge couldn't look any wiser.
Donovan Mitchell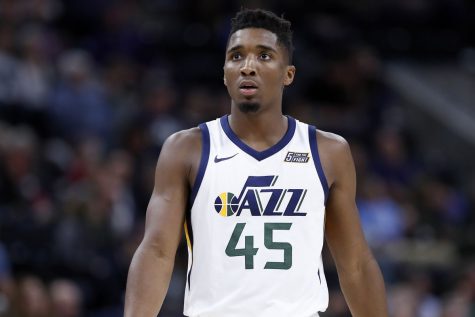 The number 13 pick in the draft, Donovan Mitchell, has so far looked to be a hidden gem. The 6-3 guard out of Louisville has been a key contributor to an injury prone Jazz lineup, starting his last nine games. Through the Jazz's first 20 games Mitchell has averaged 14.8 points per game, the 2nd-highest average on the team and the 2nd-highest average out of this year's draft class.
With much of the Jazz's offense dependent on Mitchell's production, Mitchell has showed great poise succumbing the pressure whilst leading the team as a young rookie.
Dennis Smith Jr.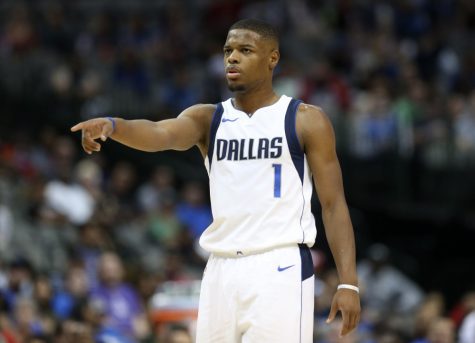 Dennis Smith Jr, an explosive point guard out of North Carolina State has been this class's most dominant point guard so far. Drafted at the 9 spot by the Dallas Mavericks, Smith has posted multiple 20+ point scoring outbursts through the first 19 games of the season. Smith is known for his aggressive, athletic play and has drawn the attention of LeBron James, who said "the Knicks passed on a really good one" by not selecting him with their number 8 pick. Smith is averaging 14.6 points per game right now, a number that looks to only go up as he gets more experience at the NBA level.
Keep coming back to The Chieftain throughout this NBA season for more updates on this year's draft class.