Wakefield Basketball Alumni: Where Are They Now?
If you have ever been to a Wakefield Varsity Basketball game, then you know how it feels. The packed bleachers, energetic cheerleaders, you can feel the tension between the two teams and the jaw dropping plays, and dunks that lead to a win. A Wakefield Basketball game is a unique experience. If you haven't seen a Varsity Basketball game, then you need to go. Now. Before it is too late.
Former Wakefield Basketball stars have continued their careers at the next level with the same Warrior mentality, bringing the same heart and skill to college courts all over this country.
Let's check in on our Wakefield Alumni. #alwaysawarrior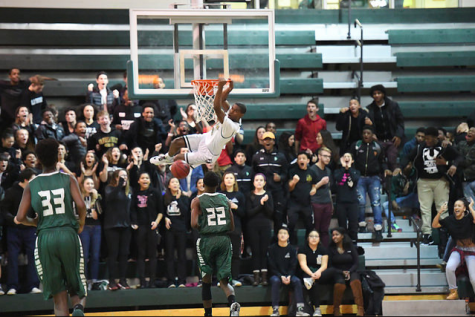 The first player we check in on was infamous for hitting multiple, last minute, clutch, game winning 3s at Wakefield. Graduated in 2017, Halil Parks is now a freshman at Notre Dame in Ohio. His college career looks very promising as he has scored 12 points and 4 assists for a win over St. Augustine. He has also scored back to back three pointers in the first home game, so Halil is keeping up his reputation well with this D-II school.
How to see him play? There aren't any upcoming games close to home, but take a look at the website for updates. There are a few games in WV and PA, so if you are a die hard fan you can go on a road trip. Some of the games are on a live stream at the website, or at least have live stats updates.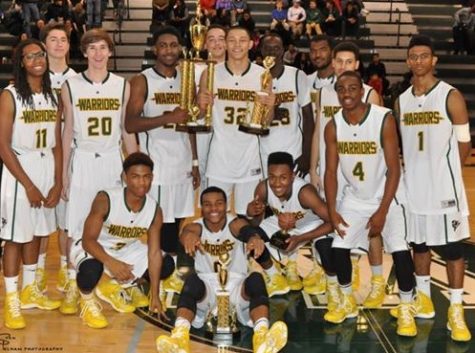 Two more stars from Wakefield that are well known are Domonique Tham and Alan Treakle; a great duo that have multiple dubs and banners leaving a legacy here at Wakefield. Domo graduated in 2015 and was part of The Big Three here at Wakefield. He started his college career at Wheeling Jesuit but was unsatisfied at the end of his season; he asked for a release and got it. Then, he decided to transfer to University of Mount Olive with his former teammate Alan Treakle.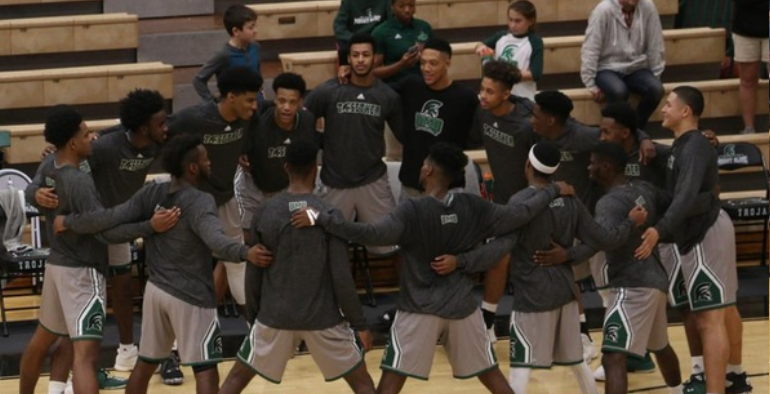 Domo said, "The transition has been a great experience so far, my sole focus is to succeed on and off the court in order to graduate and continue to play basketball at the next level post graduation. Don't be surprised if you see us in the national tournament this year." 2017 graduate Alan Treakle was definitely a leader for Wakefield Basketball; his speed, aggression, and also a high basketball IQ were crucial to many dubs. Treak said that he is "happy to be playing with my former teammate as well. The game is at a much faster paste so I'm still getting used to that, but I expect tohave a good year and lead the team to success."
How to see them play? You can check out the Mount Olive website for details.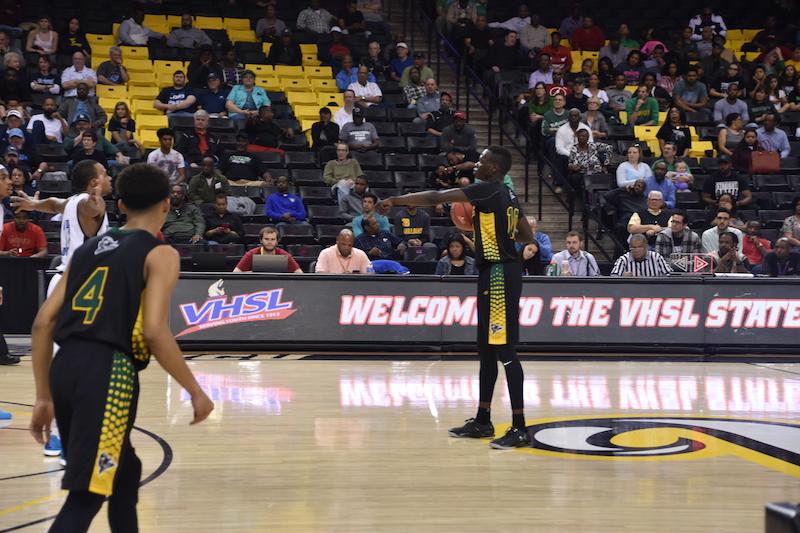 Another star to check out is 2016 graduate and fan favorite Deng Nhial a.k.a. "Deng Bangs".  As the Captain and face of Wakefield Basketball his senior year, he would dominate on the court with lockdown defense and endless dunks high above the rim. He is currently a freshman at the University of West Georgia.
How to see him play? Unfortunately his basketball career is on hold for the season due to an injury. He's had surgery and got a bone spur removed from his left knee. Deng said, " I love it here so far, I believe we are going to shock people." When he recovers, sophomore year, I'm sure he would love support from the Wakefield community.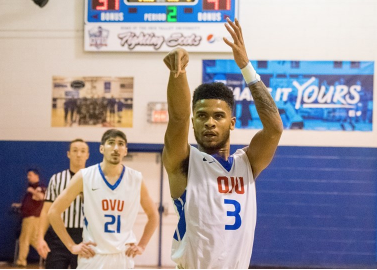 He is a 2014 alumni, and now a senior at Ohio Valley, a D-II school. Kyle Davis led his team in scoring his junior year in college with 13.5 points and scored 26 points to win for Ohio Valley over Wright State Lake in their last game.
How to see him play? Ohio is pretty far away, but at the site you can watch some of the games live, or at least have audio, or live stats updates.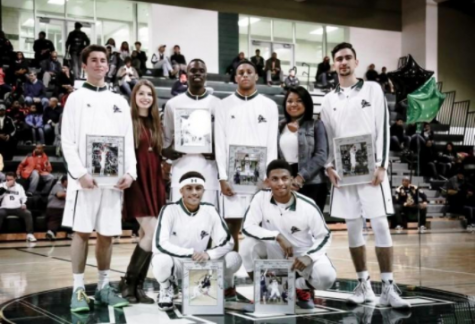 This 6'7 Alumni is starting his sophomore year at Shenandoah University. Gustavo Gonzalez is playing as a forward there soon to put up big stats for his team. He is currently majoring in Sports Management.
How to see him play? Support Gus A.K.A Goose dominate the paint in Winchester ,Va. He does it all from rebounds to blocks he is exciting to watch. You can check out the website:  Shenandoah.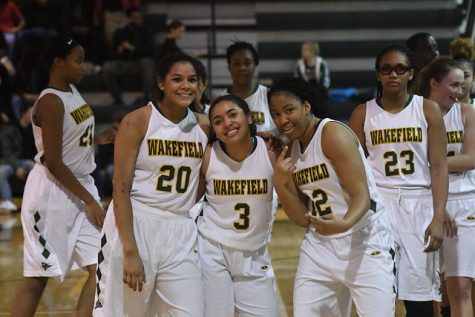 Alumni of 2017, Summer Matlack made 1,000 points in one season of Girls' Varsity Basketball; the last time that happened was 25 years earlier. As a point guard, and Captain of the team, she had a hand in qualifying the team for states. She is playing Division 2 basketball at West Virginia Westlyn.
How to see her play? You have to go watch Summer's amazing ball handling skills and aggression on the court.Check out the website West Virginia Westlyn for more info.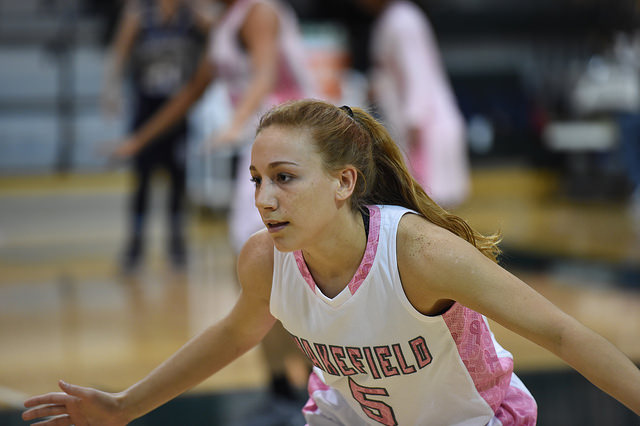 Olivia Ceccato, Alumni of 2016, was on Varsity for her entire high school career. Originally enrolled at Mary Washington, Ceccato has now transferred to Shenandoah.
How to see her play? Not many can match Olivia's heart and energy when on the court, so any game with her is an exciting game to watch. So go check out the website for more info Shenandoah.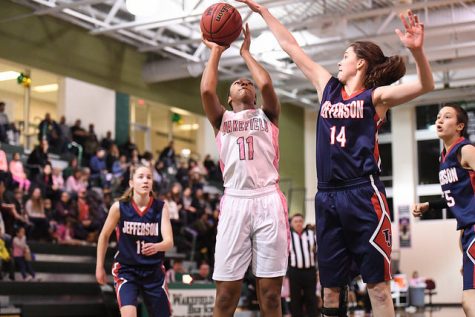 Lyrin Hatcher, Alumni of 2017, is now at West Virginia State as a power forward. As a captain, she helped bring the Wakefield Varsity team to a historic win which qualified them for states.
How to see her play? Support Lyrin as she continues her basketball career at the collegiate level making her basketball-loving family proud and of course her warrior family proud as well. You're gonna wanna see this go check out the website for more info West Virginia state.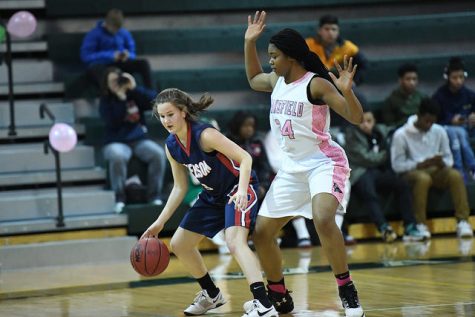 Shayla Pearson, Alumni of 2017, was very excited about started her season off strong, but was cut short due to a shoulder injury. She plans to recover quickly continuing her basketball career at Montgomery College.
How to see her play? Go support a former warrior and watch Shayla put in work on the court. Once she recovers from her injury everyone on the court better watch out because she is a force to be reckoned with. Go check out the website for more info Montgomery college.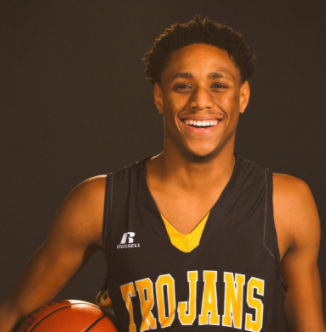 Xavier Adams, Alumni of 2016, Although he only was at Wakefield for his senior year, he embodied that warrior spirit. He created a great chemistry with the team due to playing on the same off season AAU team with players like Deng Nhial. Xavier was originally enrolled at Marymount University, but now is playing basketball for Fayetteville Tech in North Carolina.
How to see him play? Go witness X euro step and cross over the competition with ease. Keeping up that warrior spirit on and off the court making Wakefield proud. Go check out the website for more info Fayetteville Tech in North Carolina.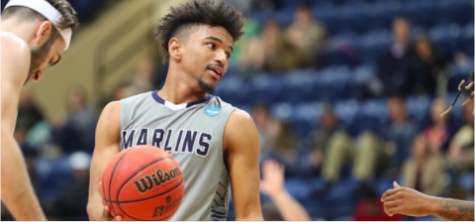 And last, but certainly not least, Khory Moore, Alumni of 2013, was at Wakefield for the Boys Varsity season opener. As he is the first Wakefield Graduate to play professional ball, we had to ask how he felt. "I am very excited to have the opportunity to play professional basketball in Zadar, Croatia." What is he going to do when he gets there? "When I land in Croatia, I will do a lot of sightseeing and go on tours around the city…learn more about the culture." How does it feel to be offered a place on a pro team? "I am nothing but truly blessed to be playing basketball as a professional. I am a true testament that hard work and dedication pay off if you stay focused and follow your dreams." How does he feel about Wakefield? "Wakefield is a big part of my success and I am thankful for the faculty and the community for supporting me throughout my journey. Special shout out to Ms. Mohler, Dr. Wiersma, Mr. Grill, Mr. Reid, and Coach Bentley for staying on me and making sure I was always doing what I needed to do."
How to see him play? He isn't on the roster, yet. He will be. Keep up with his stats here.
Did we forget any players? Comment below.