Will NASA's Space Launch System Make The Cut?
The Space Launch System, also known as the SLS, is like nothing the world has ever seen! With combined effort from Boeing, ULA (United Launch Alliance), Orbital ATK, Aerojet Rocketdyne, Lockheed Martin, and Airbus, a prototype of the SLS was manufactured. With extensive testing it was concluded that theoretically the SLS produces more lift than the Saturn Five, therefore putting it in the super heavy lift launch class and is now associated with the Falcon Heavy, Ares IV, Energia, and the New Glenn rockets.
If this program is cut, money will go to other programs like Health Care. The cut is likely because Nasa is facing insurmountable opposition.
The SLS is designed to use 1 payload top so far. It is meant to carry humans and is called the Orion capsule. it's still in the testing stage but was designed and manufactured by Lockheed Martin. Only one capsule has been produced so far but with a successful test on December 5, 2014. NASA claims more are more currently in production.
The Verge, an online magazine claims "NASA is losing the race to build a better rocket" and they aren't necessarily wrong. Even with all these amazing features of the SLS it just won't make the cut. with each SLS costing 500 million dollars to launch this just cannot be a reality. Also, NASA is taking this way too slow, their only test has taken place in 2014, its 2017 it has been 3 years with little to no progress. Even though they say the project will pick up steam again, it's highly doubted by many.
As most of you know, NASA, unlike SpaceX, is a government run program that is funded by taxpayers in all 50 states. This right here is is a major setback, this means that if they want to keep their funding they need to buy their materials and tech in all 50 states, even if another state produces better and cheaper materials, they still need to buy certain things from certain states. SpaceX, on the other hand, can buy tech and materials from any state and country they want. Because of this SpaceX, can find the best deals for the cheapest price while NASA is forced to buy from each and every state in order to keep their funding.
To learn more about NASA's funding, rockets and sponsors click here.
Leave a Comment
About the Contributor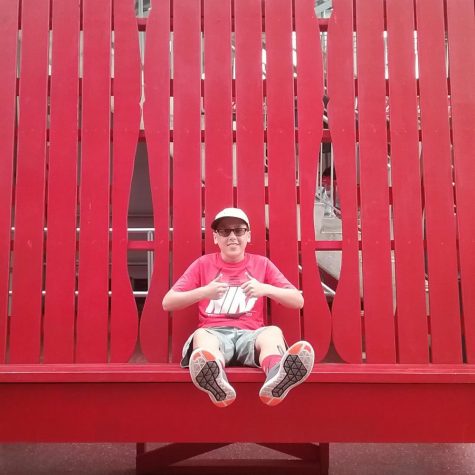 Ben Spindler '21, Staff Writer
I'm Ben Spindler, Im a 9th grader attending Wakefield High School and I'm very interested in writing about space and weather, especially because there...