Seniors: The Lifeblood of the Team
The Seniors are the lifeblood of Wakefield Basketball; this year's starting seniors are Ben Horsford, A'Mari Cooper, Jami Tham, and Tim Ugtakhbayar. These stunning starters shared their origins and their time playing for Wakefield. 
The players definitely understood and put in emphasis on knowing how to balance school and basketball. A'Mari said, "If you really want to be good, you have to put in that extra practice and you might not get a lot of sleep, but you just gotta keep going every day." The amount of time they focus on Basketball is astounding: practice everyday, film twice a week, and two games a week. That is upwards of 25 hours just focused on basketball.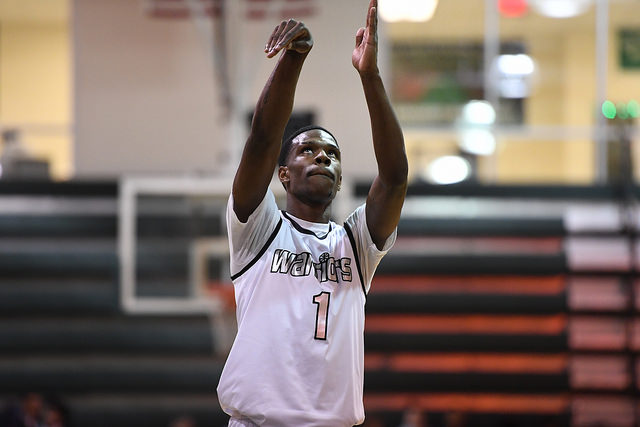 Wakefield is where most started to master their skills. Senior Jami Tham said, "I've been playing basketball since 6th grade, but I didn't start playing seriously until freshman year." These players have put in a lot of work and been key players in many games. The Boys game against W.T. Woodson was definitely a memorable first home opener. Tim described his big three pointer in the game; "It was my first moment to be a leader of the team and beat last year's state champs." Ben also described the play as, "a huge momentum change for us." Some of the other players described the win against Woodson as the best game the had ever played in.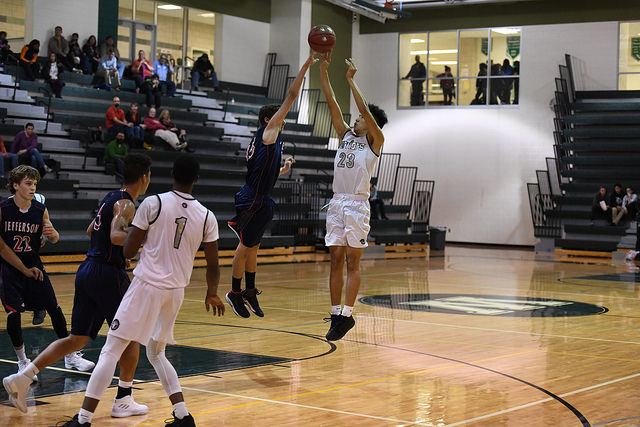 All three Boys were emphatic in their desire to beat Potomac on their way to winning the state championship. The team has some major strengths to back this goal, mental toughness, and their ability to play tight defense. This team definitely has the personnel to compete with any team in the state but for sure this team still has challenges and weaknesses. Ben described the main challenge for this team as "playing consistent every game." A'Mari added, "Leg muscles, guys on the team really can't dunk like that."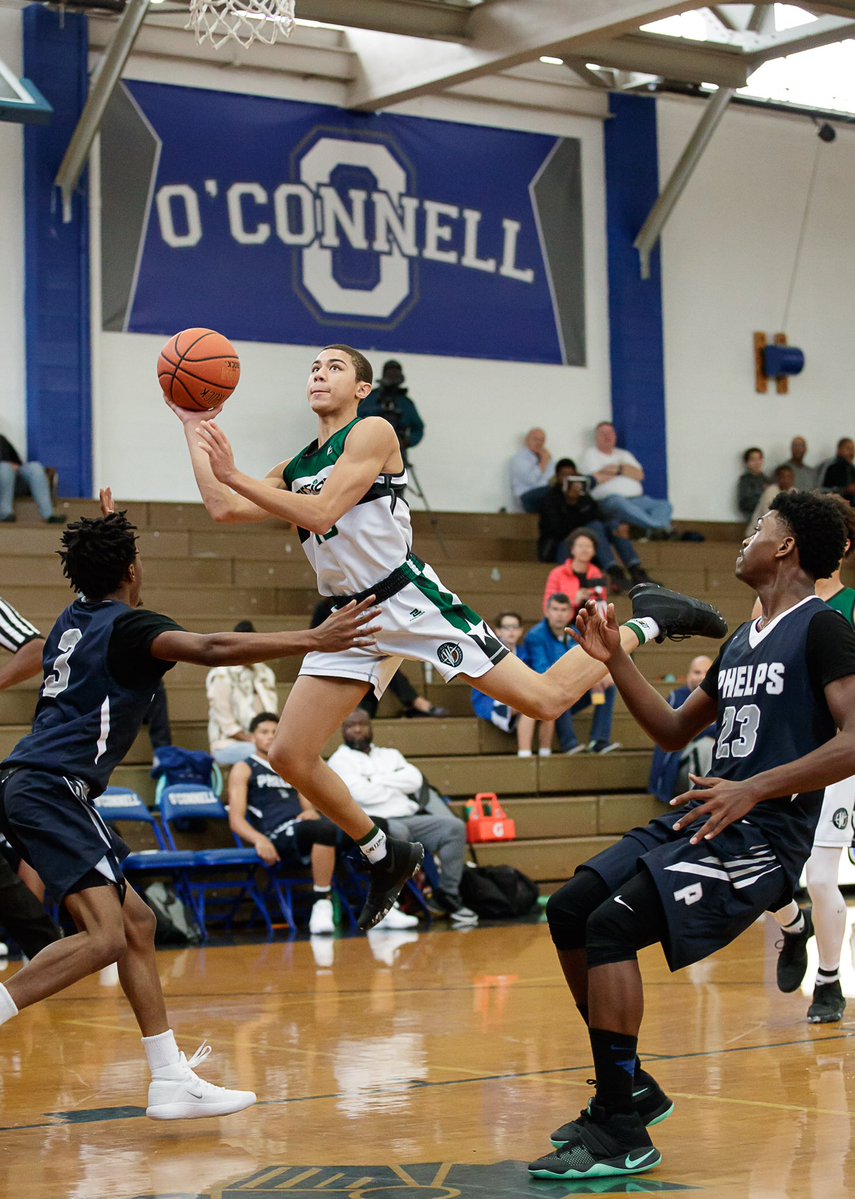 We then asked the seniors for advice for the younger players. Jami said, "My advice…is enjoy playing because getting in your feelings will not help you." A'Mari described the most important thing for younger players is to "be different." Younger players need to stand out and get more playtime.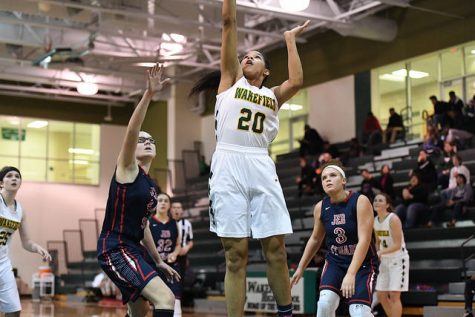 As seniors, these players are making sure to pass on their legacy to underclassmen. A'Mari discussed the future for Mekhi Short, "He is already an offensive scorer. But if we can craft his game more towards the defensive side and get him stronger then he can be a really good all around player." Ben is focused on getting his brother Bryson primed for next year.
As for the future for these players, Jami said, "I hope to play in college, but I'm not sure where yet. I have some offers but I just need to make a decision. I probably will play D2. There isn't a school where I really want to go to yet." The future is wide open.
Amari left us with this quote; "We are not like every other team. We don't want to be compared. We aren't the '05 or '07 team, we are the '18 Wakefield Warriors Basketball team."
Support our players! The GVBB play at home tonight at 7:30pm against Jeb Stuart. The BVBB play on Tuesday against TC Williams 7:30pm. This year, SENIOR NIGHT IS A DOUBLE HEADER! Girls play at 5:45pm and Boys play at 7:30pm against Edison.
Leave a Comment
About the Contributor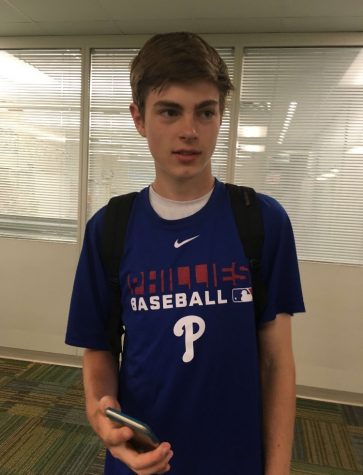 Sean Iredell '21, Staff Writer
Sean is a freshman at Wakefield High School. He plays on the baseball team. This is his first year in Journalism. In his free time, he likes to read and...