A Superfan's Guide to the Winter Sports Season
Winter sports season is in full force at Wakefield! With the cold weather, there may not be a lot to do outside, but there is constant Wakefield Athletics action that Superfans need to attend!
Here's what to see in each winter sport over the next few weeks:
Swimming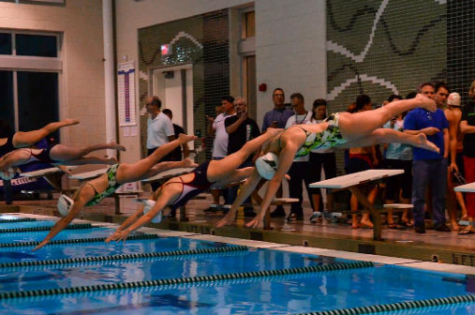 The remainder of the team's swim meets this year will be held here at our very own pool. The team has a meet every Friday in January including the district tournament at the end of the month. Each meet starts at 6pm.
Be warned, the competition isn't the only thing that's hot at these meets. The temperature in the pool facility tends to rise well above room temperature as well. To deal with this, our very own Ms. Wathen recommends stopping by 7-Eleven before the meet to buy a Slurpee. Perfect slurpee temperature!
Indoor Track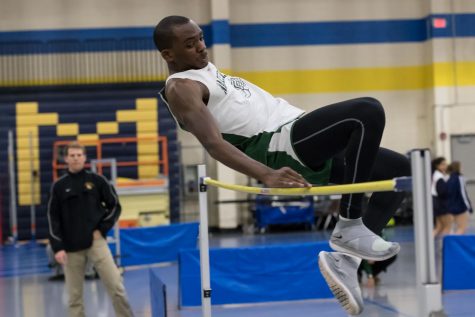 The indoor track team has a meet every Friday in January. Each of the team's Friday meets are only ten minutes away at Thomas Jefferson Middle School, a very short trip for true Superfans!
All meets last from around 5:30-10:30pm, giving fans a huge window to stop by and catch a few events. With the TJ indoor track being close to a variety of food options along Columbia Pike, Friday meets are a good opportunity to support our fellow Warriors and get some grub afterwards!
Wrestling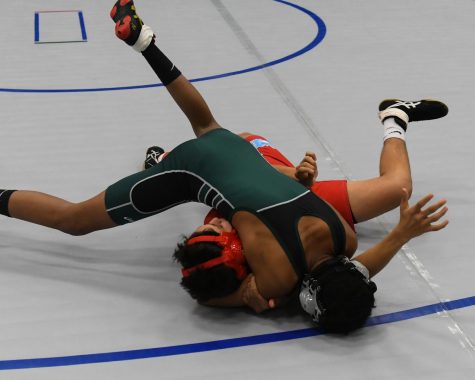 The wrestling team is very busy with nine meets still remaining in the season before the district tournament. However, with many meets being far away from home, there are limited chances to support the team.  The best chances for Superfans to watch our wrestlers are Wednesday, January 17th here at Wakefield against Marshall, and on Saturday, January 27th at Washington Lee at 6pm and 12pm respectively.
Boys Basketball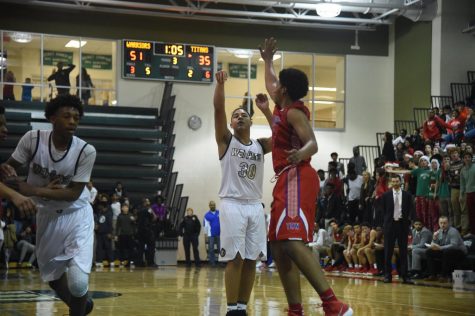 The Boys Varsity team is off to another strong start this season standing at 6-2, including a season opening victory against the defending 6A State Champs, W.T. Woodson. With the team being away in Utah for a week, we've only been able to see them twice at home. Things balance out the rest of the month however, with the next 4 games being home, including the annual George Long Holiday Tournament, December 26-28th.
Games start at 7:30, but Superfans are encouraged to show up earlier to catch the Freshmen (4:30) and Junior Varsity (5:45) action as well!
Girls Basketball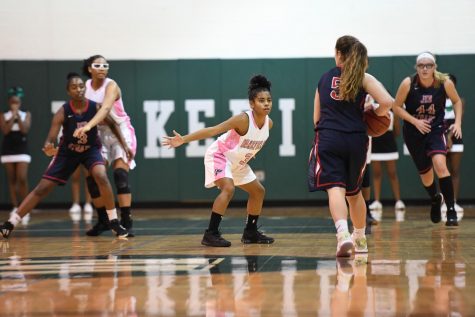 Coming off a clutch come from behind win against Stuart last Friday, the Girls Varsity team is off to a strong 4-1 start as well. The team doesn't have another home game till January 8th against Millbrook, but they are always looking for support on the road. Within a 30 minute radius,  Tuesday January 2nd against Marshall and Friday January 5th at Falls Church are the next prime opportunities for Superfans to come and show out.
Just like the boys side, all games start at 7:30 but you don't want to miss out on the Freshmen (4:30) and Junior Varsity (5:45) games either.
Gymnastics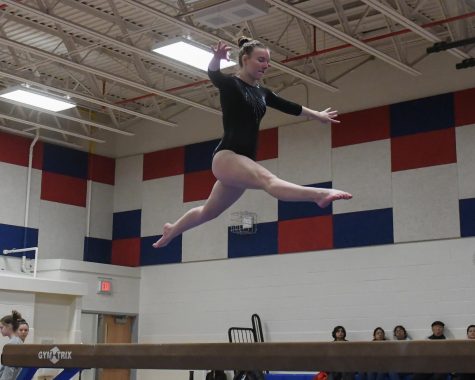 The gymnastics team's next meet is this Thursday at Thomas Jefferson High School. None of the meets are at home, so it will require some travel to get to them. Besides Thursday, your best bet to see the team is Thursday, January 11th. All meets start at 6:30pm and go long into the night, so there's a good window to stop by and catch some of the action.
When asked why the team needs Superfan support, junior Anne Felipe said, "seeing people you know cheering you on is always fun, especially when you make a really good routine or finally make a beam routine without falling. you get to share that excitement with your teammates, but having fans is another level."
We hope to see Superfans filling up the bleachers this Winter Break and into the end of the Winter Sports season.
View Comments (1)
About the Contributor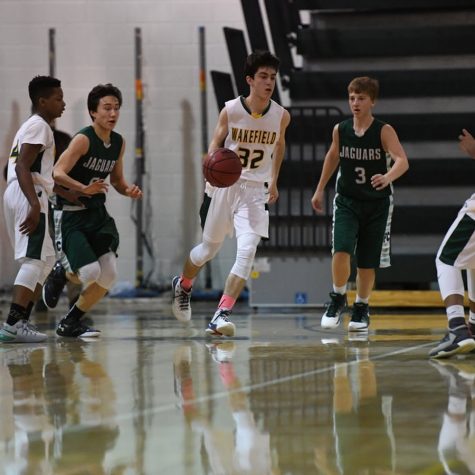 Jackson Ringger '19, Staff Writer
Hi, I'm Jackson and I'm a junior here at Wakefield. I run cross country and track, and I also play the piano. I like basketball, football, and baseball....