#WarriorNation Varsity Boys Basketball Recap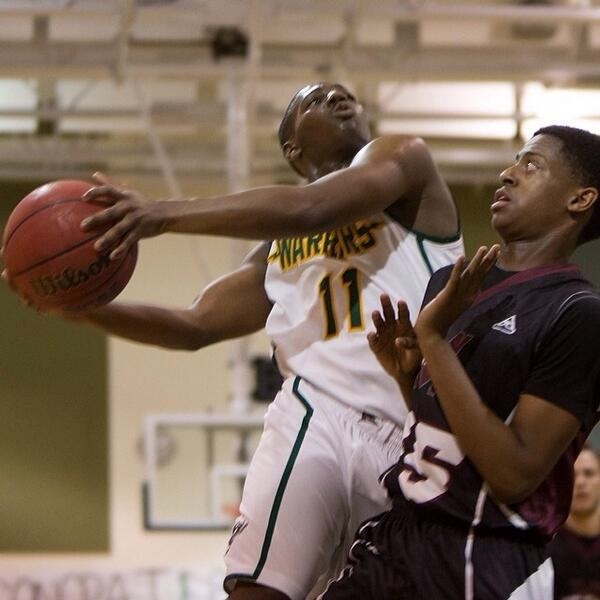 "We not me, that's where it's at." Elijah Callwood '15 encapsulated the team's success in one sentence. This year, hype about the Wakefield basketball team is at an all time high. With good reason, the VBB team won the Conference 13 Championship two Saturdays ago, and won the 5A North Regional Title this past Saturday. The boys are working as a cohesive team. Callwood explained why he feels the team has advanced so far. He took his response beyond the court, "I think it's because our team has a great chemistry." He went on to talk about player interaction, "we all play really good together." JP Defranco '14 added, "we are able play with a lot of confidence." That word was on the lips of everyone on the court, "Honestly, I expect another deep run like last year" Coach D said with confidence.
Wakefield holds player of the year, Domonique Tham '15 in high respects; in fact some people are referring to #warriornation as #DOMOnation this season. Coach D gave some insight into Domo's success as well. "They all play a great rally behind Domo while still being able to contribute to the game in their own way." This reporter agrees, with this last win against Potomac, an undefeated VBB team, the Warriors showed that they will defend their home court, no matter who the opposing team. 
Come cheer for your winning Warriors this Saturday at Robinson at 12pm.
Sign up for Bus Transportation this week in Town Hall.
Stay in the know by visiting Ms. Deskins at http://www.wakefieldathletics.org/