Alive and Revived: Spanish Honor Society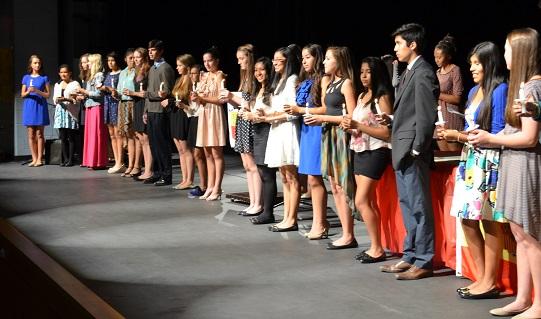 The harp plays in the background. Students light candles and walk across the stage, finally accepted into this prestigious group: the Spanish Honor Society. Each and every student that walked across the stage worked hard for their position – dedicating years to learning and exploring the Spanish language, completing the application, and preparing themselves for a year of commitment to this society. Spanish Honor Society is headed by Señora Reder, and now Señora Friloux, who is in her first year at Wakefield.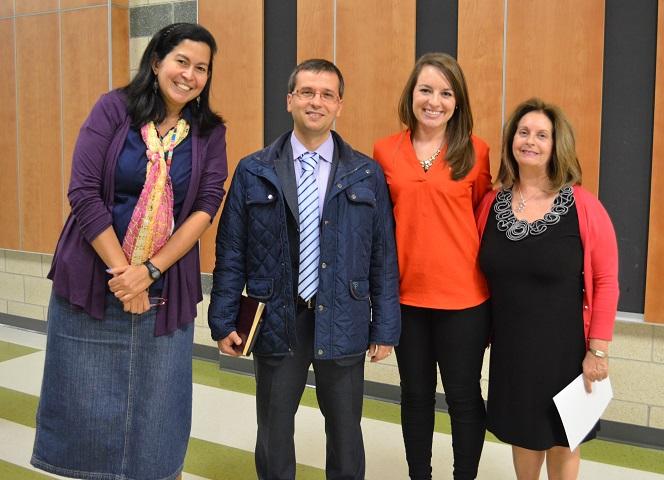 This year, Spanish Honor Society is taking a stronger role in the school. With a focus on service, the Society has conducted various fundraisers, including a piñata raffle and selling bracelets. The club is raising money to buy instruments for students in Venezuela who can't afford them. This is a charity very close to Sofia Navas-Sharry '14's heart, the president of the club. Sofia visited Venezuela this past summer and saw first hand the dire situation the students faced. Along with raising money for this charity, the club also gives out scholarships to club members at the end of the year.
Along with increased service, the club has also required a more strict form of dedication. Sofia describes this requirement, saying, "Each club member must earn ten 'points' each semester, points can be earned through attending meetings or participating in club-sponsored events." While students may complain about this requirement, Sofia explains that "signing up for the club is not just something a student can put on their college applications; it means actual dedication and work."
About the Contributor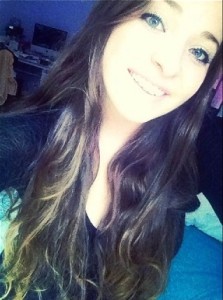 Madeline Brophy '14, Photography Editor
Madeline is hungry for Life - and not just the cereal.