Student Spotlight: Wrestler Eduardo Ortiz
The ultimate sport of strength and determination. Wrestling is one of the hardest and most stressful sports out there, and we are here today with one of Wakefield's best, the captain of the wrestling team, Eduardo Ortiz.
We sat down with Eduardo the other day to interview him about the wrestling team and about his goals for the season. He said, "I found out about it in middle school and I was really interested. I also thought it was a good workout." He also said, "Wrestling gets me into shape and creates a positive mindset to never give up in life." His goal for the season is to, "win, be smart and not get injured. I want to get far with the team."
The one thing he said was really hard is the wrestling conditioning. "There is a lot of cardio workouts, the first weeks are super hard but after a while you get used to it."
The best advice he ever received was from Coach Lee; "You have to treat situations as life or death, treat it as your last match for you to succeed."
The wrestling team had a great run last year making it all the way to States. Can they live up to last year's hype? The team is wrestling today at the Invitational Tournament at 1:00 @Falls Church High School, Go Wakefield!!!
Leave a Comment
About the Contributor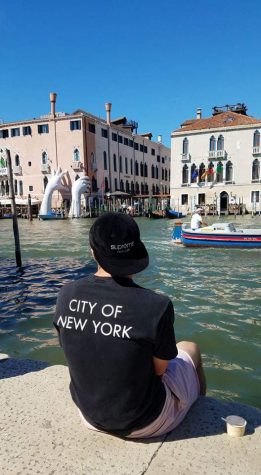 Ian Moran '19, Staff Writer
Hi my name is Ian Moran and this is my second year at The Chieftain. I'm from Munich, Germany but moved here when I was 3. I like writing sports articles...