JV Girls Basketball Highlights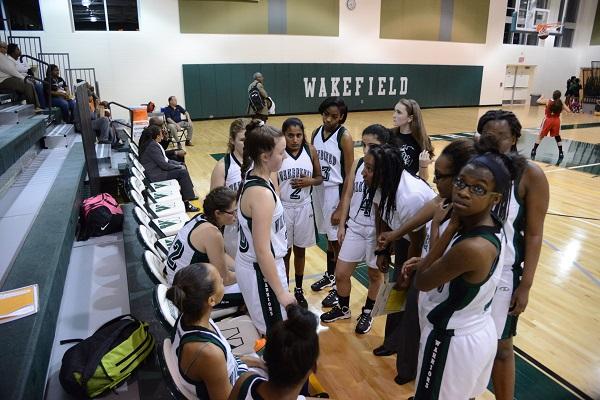 Winning nine games and losing three, the JV female Basketball team made a statement this year. It was a great season for everyone on the team; however it wasn't an easy season. The team started by losing two of their five starting players, and two of their subs before they could even play their first game. Then, these ladies lost their first two games, and they were played at home. These warriors had to shake it off and learn to play through the obstacles posted. They rallied! Kira Garner '16 was the number one scorer, averaging 25 points a game, followed closely by McKaylee Revis '15. Lydia Dunbar '15 had an amazing chemistry on the court. She just knew how to share the ball with each team member, and make those plays. The fact that the team has bonded to the point where these young women don't even need to look at each other to pass the ball shows they have taken the time to get to know each other's game. This might be the secret to their success.
The season is over, and the JV GBB has become a family. Led by Coach Zee, these ladies seemed unstoppable with an amazing 8 game winning streak that lasted from December 2013 to February 2014. The ladies hope that others see that when a team works hard, it pays off in the end. As these women warriors move on to preparing for next year, some girls areleaving, and some are moving up to Varsity. It is a bitter sweet end to a productive season. When asked, all the players agrees that the memories made and the team building work they learned this year will never be forgotten.