Aly Raisman: Strong Survivor
Hang on for a minute...we're trying to find some more stories you might like.
Larry Nassar, who was a USA Olympics doctor, was sentenced to 176 years in prison after being convicted of the sexual abuse of more then 150 women. This article isn't about him, it's about the survivors.
One member of the USA National Gymnastics team, Aly Raisman, speaks out on being a sexual assault survivor; at first she said that she was scared and nervous to testify but changed her mind because she felt she had to be there. According to Fox News she said (in court), "We are a force and you are nothing."
As she gave her testimony it was apparent that she no longer saw herself as a victim but as a survivor .She also said ,"It is pathetic if you think any woman will have any sympathy for you." Raisman is only 23 and is a three-time Olympic gold medal winner. Raisman doesn't only blame him she blames the organizations that employed him.
Read for information here.

About the Writer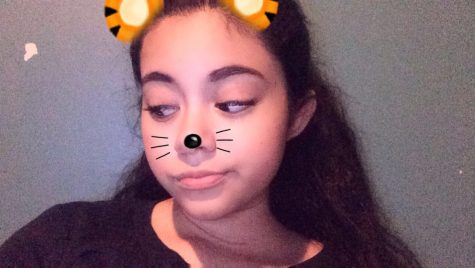 Kimberly Rendon '20, Opinions Editor
Kimberly is a sophomore, class of 2020. This is her second year writing for The Chieftain. In her free time, Kimberly likes to write poetry, draw, listen to music, and hang out with friends. Something not many people know about her is that she can be a very outgoing person once you get to know...