Employees of The Year Exemplify Wakefield's Values
Each year, Wakefield chooses a handful of outstanding employees to earn the title "Employee of the Year." Although there are many spectacular employees here at Wakefield, only a few can be picked. These are the employees of the 2017-2018 school year: Boramy Nginn, John Clisham, Fernando Castro, and David Criollo.
The Chieftain had the opportunity to sit down and chat with these admired employees; we talked about what this title means to them, and how Wakefield has impacted them.
Ms. Boramy Nginn is a HILT instructional assistant teacher here at Wakefield. When talking about Ms. Nginn, veteran Wakefield teacher, Ms. Hsu said, "she is a teacher for all teachers, and a nurturer for her students. She exemplifies the true dedication and commitment of a lifelong educator." One of Ms. Nginn's favorite things about working at Wakefield is, "seeing the growth of students, even beyond high school. I was an immigrant myself, so I understand what it's like to learn a new language and culture." Ms. Nginn is very close to all her students, she said, "I see potential in each and every student; that's what I'm here for."
One of the extraordinary employees of the year is Principal's Administrative Assistant, Mr. David Criollo. When talking to Mr. Criollo about what employee of the year means to him, he said, "I was a student here at Wakefield, and some of my teachers still teach here. I think in honoring me with the title employee of the year means they're honoring themselves. Because I am a product of their hard work." Mr. Criollo's hard work does not go unnoticed, Treasurer Luisa Barba said, "He's very friendly, and is always willing to help."
Another beloved employee here at Wakefield is Custodial Building Supervisor, Mr. Fernando Castro. When asked about his journey at Wakefield, Mr. Castro said, "I've been working at Wakefield for 22 years now, and I started off as a custodian. Now I am the Custodial Building Supervisor. I thank God that they selected me for this job." Mr. Castro is inarguably one of Wakefield's hardest workers. He made sure to recognize everyone who helped him earn this title, and said, "I really, really appreciate all the support they (teachers and administrators) have given me."
Last, but most certainly not least, our Career and College Counselor, Mr. John Clisham. Mr. Clisham has been working here at Wakefield for 28 years, and counting! When asked what his favorite things about Wakefield are, Mr. Clisham said, "the kids. Getting to do what I do is very rewarding. Also, all the core beliefs I have; equality and diversity, come true here at this school." Mr. Clisham is a very cherished teacher at Wakefield, and is loved by many.
Employee of the year is based off hard work and dedication. The employees of this school year embody this title without a doubt. To all of our employees at Wakefield, your hard work does not go unnoticed! The Chieftain would like to thank all of the Wakefield staff, because Wakefield wouldn't feel like home without them.
View Comments (1)
About the Contributors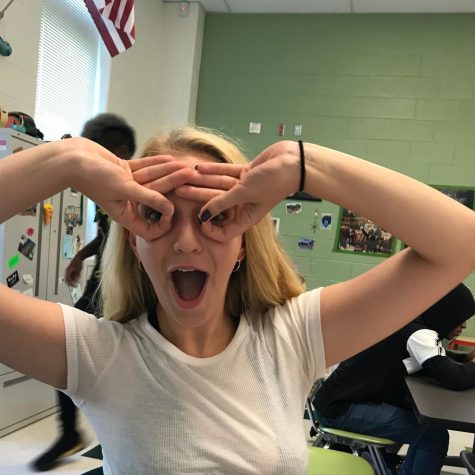 Elena Arrowsmith '19, Editor In Chief
Hi my name's Elena! I'm a senior here at Wakefield and I've been on The Chieftain since my freshmen year. I work at Dogma Bakery where I get to hang out...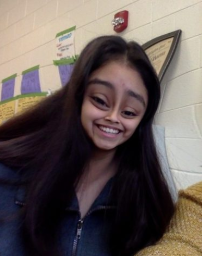 Alejandra Galdo Hernandez '20, Co Editor-in-Chief
Hi I'm Alejandra! I'm a senior and this is my third year writing for The Chieftain. Some of my interests include reading, plants, and my kitties. I'm very...