Stupendous Students of the Month
It's time again for Students of the Month to be recognized for all their hard work at Wakefield. If you didn't already know what Students of the Month are, they are awards given to students by any Wakefield staff member based on Wakefield's 5 Rs: Rigor, Relationships, Resilience, Responsibility, and Results.
Students get a letter, a certificate and gather in Town Hall once a month for a photo op in The Chieftain.
We talked to these stupendous students as they gathered for their picture. We asked:
Does this award make you want to do better in school, why?
Sophomore Diana Guzman said, "Yes, this makes me want to keep going. This makes me realize that I can do something." Also, freshman Mehnaz said, "This award makes me feel proud and I want to improve in everything." Lastly, junior Elena Arrowsmith said, "Yes! It just has confirmed that my hard work has been paying off."
How does winning this award make you feel about school?"
Freshman Shanta Akter said, "This makes me so happy!" Senior Tomas said, "I feel very good about school." And junior Jose Guevara said, "This award makes me feel good because I am a hardworking student."
What advice would you give to someone trying to become Student of the Month?
Junior Hannah Goldstein said, "Participate in class and ask questions." Also, senior Christopher Ansah said, "Just keep working hard and never give up." Last but not least, freshman Jack Nickerson said, "Try your best in everything you do, and remember to enjoy yourself."
Congrats to the most recent Students of the Month! Be kind, participate, and try your best. Keep up the good work, Warriors!
Leave a Comment
About the Contributor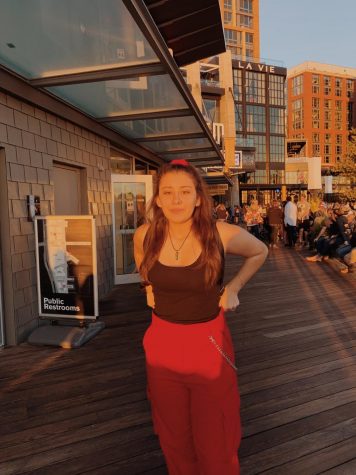 Sophie Hott '20, Features & Lifestyle Editor
Sophie Hott is a senior at Wakefield this year, and this is her 4th year on The Chieftain. This year she is the Features and Lifestyle Editor. If she isn't...