A Super Bowl Rematch For the Ages
The Eagles and Patriots are set for a rematch in the Super Bowl! The game is this Sunday, February 4th in Minneapolis. This will be a match up for the ages with the Patriots going for their sixth Super bowl in this century, and the underdog Eagles are looking for their first Super Bowl in franchise history.
The previous matchup ended with the Tom Brady led Patriots coming out on top 24-21. The Eagles have been underdogs in every playoff game this year and just can't stop winning. The Patriots had a big comeback victory over the Jaguars. The Patriots are lead by Tom Brady and Bill Belichick who have won five Super Bowls together. The Patriots are heavily favored in this match and the Eagles are the ultimate underdog.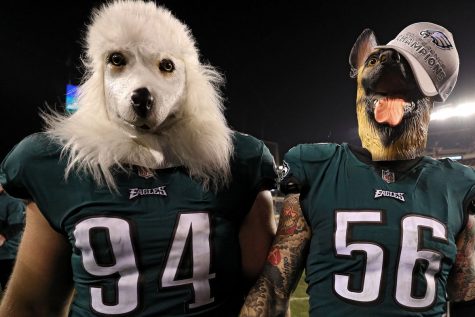 The Eagles are lead by quarterback Nick Foles, but the key to success in this game is the Eagles run game. The Eagles running backs, Jay Ajayi, LeGarrette Blount and Corey Clement, are going to have to control the tempo of the game. Keeping the ball out of Tom Brady's hands is going to be paramount for the Eagles to pull out the upset. The Eagles defense will have there hands full with a very formidable Patriots offense. This outstanding defensive line, ranking first in the NFL by according to PFF, will need to get pressure on Tom Brady for the Eagles to have any chance
Here at the Chieftain we will stick with our original prediction in our power rankings. Eagles over Patriots….
Read the original article here.
Leave a Comment
About the Contributor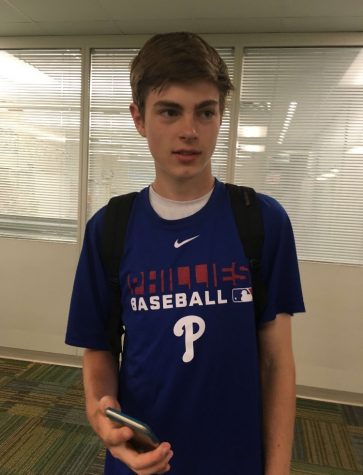 Sean Iredell '21, Staff Writer
Sean is a freshman at Wakefield High School. He plays on the baseball team. This is his first year in Journalism. In his free time, he likes to read and...