The Winter Olympics Have Begun: Who and How to Watch
Winter Olympics start today! (Technically they started on Wednesday because curling happened…okay, they really started yesterday with figure skating and skiing.) Opening Ceremonies were at 6 am this morning; check out the recap from the Times here, so now the games officially BEGIN! Everyone knows about figure skating, snowboarding, ice hockey, and skiing, but did you know there is a sport where they shoot while on skis? It's called the Biathlon. There are a lot of unusual sports, and they are great to watch! Read below to get familiar with the Olympics and Olympian before watching.
PyeongChang, South Korea – PyeongChang is home to the 2018 Winter Olympics. There are multiple Olympic Villages for the athletes to stay in, with lots of entertainment for the athletes, with everything from getting their nails done, to playing video games, to a Korean Culture center to learn about the country. The Village is an option to stay in for athletes, but some teams, like the US Alpine Ski team, stay in other places.
Team USA Athletes to Watch – There are 2,952 athletes competing at the Winter Olympics, 241 of them are Team USA athletes, so who do you watch? Everyone has their sports that they want to watch, but here are some of the athletes that are on medal watch for these Olympics.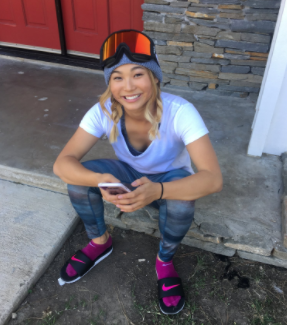 Chloe Kim is 17-years-old and the next big thing in snowboarding. She is famous for being the first female snowboarder to hit back to back 1080s (three full rotations) in a halfpipe competitions. She is ranked number 1 on the World Snowboard Tour for 2016-17 and she has multiple gold medals from the X games and youth Olympics. Being a teenager at the Olympics is an experience of a lifetime, so check out Kim's Instagram (@chloekimsnow) and Snapchat (chloekimsnow) to follow along on her Olympic journey!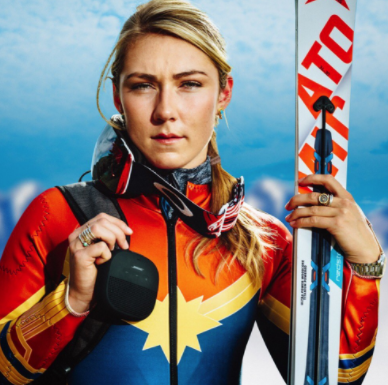 Mikaela Shiffrin is a dominate slalom skier looking to defend her title. At age 18 she was the youngest ever to win an Olympic gold in slalom in 2014. She has won the last 3 world championships, becoming the first to win three in a row in 78 years. She made her skiing world cup debut at age 15. She is trying to become the first American female to win three gold medals for skiing and she has a really good chance at becoming the first American to claim three gold medals at once! Check out her schedules here.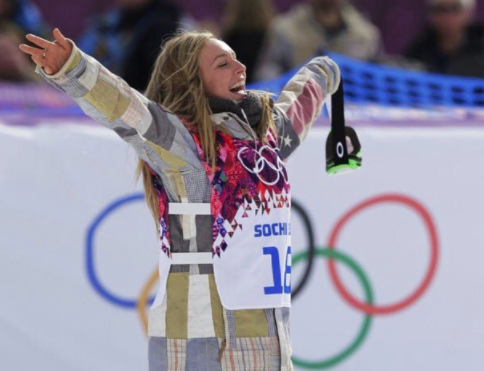 Jamie Anderson is the queen of slopestyle snowboarding. She won the gold medal at the 2014 Olympics and four gold medals at the X games for slopestyle snowboarding. She is competing in multiple snowboarding events, but depending on how many golds she wins, she is looking to break some records at these Olympics. If she wins one more, two total, she will have the most gold medals won by a female snowboarder. If she wins two more, three total, she will break the record for the most gold medals ever, female or male. Here is her schedule. Anderson is hot on the trail for another gold medal and this will be her 14th year of competitive snowboard riding, so tune in to check her out!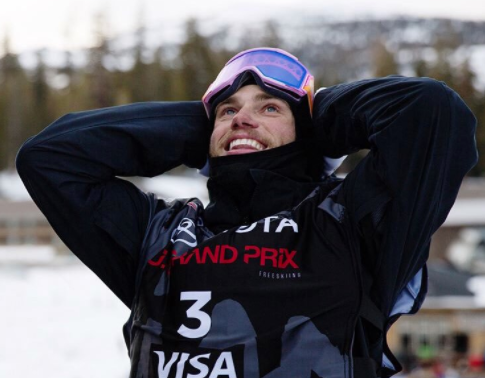 Gus Kenworthy is a heavily favored freestyle skier. He has been in the media a lot in the past few years, but most recently as he will be one of the first openly gay American Olympians at the Winter Olympics, but that is not his whole story. He was an underdog at the 2014 Sochi Olympics, winning a silver medal. Now, he's back for more. Here is the schedule for where to see him compete in the freestyle skiing, slopestyle and halfpipe.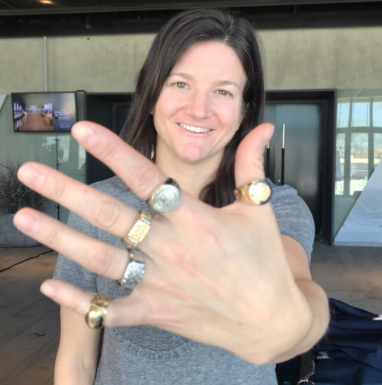 Kelly Clark is another badass female snowboarder looking to crush it at the 2018 Olympics. She is ranked 2nd (behind Chloe Kim) on the World Snowboard Tour for 2016-17, has 1 Olympic gold medal and 2 bronze, and 7 X Games gold medals. This is her 4th appearance at the Olympics, medaling every year since 2002. At age 34, she could break the record for the oldest female to medal in snowboarding. Check out the schedule here to find out when Clark will be competing!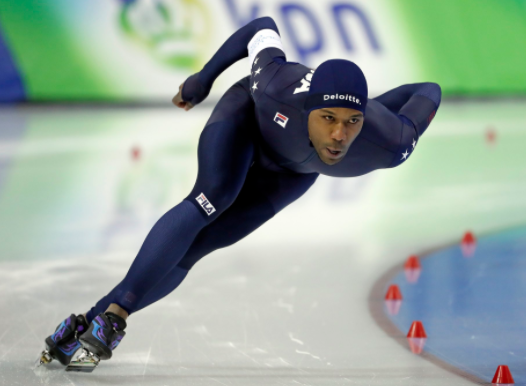 Shani Davis is a true underdog story. Starting from the south side of Chicago at a roller rink, Davis was introduced to speed skating by pure luck when his mom's boss saw him roller skate and thought he would be good at it. He was named to his first Winter Olympic team in 2002 as an alternate, but after learning he wasn't going to actually compete, he left the games to go to the world junior championship. In 2006, he made the team and won gold in the 1000m and silver in the 1500m for long track speed skating. He defended both medals in the 2010 Olympics. Unfortunately, the whole US speed skating team struggled in the 2014 Olympics, so Davis failed to medal. Fired up for what might be his last Olympics, check Davis out as he tries to medal in the 1000m, 1500m, and mass start speed skating events. See the schedule here.
Where to Watch – There are tons of events happening so knowing where to watch will be key. NBC is the Olympic headquarters this year so you can find the online live streams here or on TV. Unfortunately, NBC is not making their live stream free. You can watch the first 30 minutes for free and then 5 additional minutes per day. It is possible to watch the live stream with your cable logins, here is a step by step of how to get the full live streams online. For the schedule and results check here on the official PyeongChang Olympics website. Remember, South Korea is in the Korean Time Zone so they are 14 hours ahead of EST, make sure you don't miss the event you want to see!
The Winter Olympics are a perfect time to find new sports that you might not otherwise watch. From curling to the skeleton to luge and more! The Olympics don't last very long, Closing ceremony is Sunday, February 25th, so check out what you want to see so you don't miss it!
Here is the official website for the Pyeong Chang Winter Olympics for all updates, live streams, and results.
Tune in to cheer on Team USA!
Leave a Comment
About the Contributor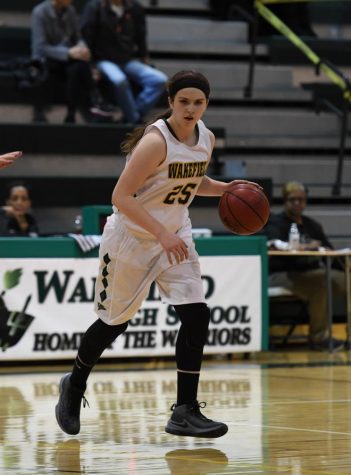 Hannah Foley '19, Staff Writer
Hi, my name is Hannah. I am a senior and this is my second year as a staff writer on The Chieftain. I'm also the captain of the basketball team and a student...