Last Minute Galentine's Day Party Tips
Most people have mixed feelings about Valentine's Day. For some, it's a magical day where you can go on a romantic date with your significant other and eat lots of chocolate. But for others, it's a dreaded Hallmark holiday that reminds them of their single status. Whether you're taken or single, Galentine's Day is "a day for ladies celebrating ladies."
Here is how to have the ultimate Galentine's Day party:
Decorations: Decorations are key. Go crazy with the Valentine's themed streamers and balloons. (No matter what day you are celebrating, it is all about heart decorations.) If you want to get crafty, here are some DIY Valentine's Day decorations.
Food: Papa Johns sells their pizzas in the shape of a heart on Valentine's Day! You can ask for it a day early, too. Also, here's a fun Buzzfeed article with recipes for Valentine's Day sweet treats. Don't worry about calories, eat whatever makes you feel good.
Treat Yo' Self: Galentine's Day doesn't just have to be about your friends, don't forget #selflove. Do a face mask and just relax. Just do whatever makes you feel best whether it be playing video games, sleeping all day, or getting a mani & pedi.
Happy Galentine's Day #warriornation! May your day be filled with love and chocolate.
Leave a Comment
About the Contributor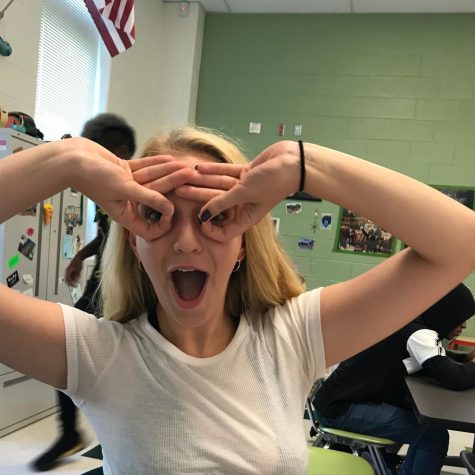 Elena Arrowsmith '19, Editor In Chief
Hi my name's Elena! I'm a senior here at Wakefield and I've been on The Chieftain since my freshmen year. I work at Dogma Bakery where I get to hang out...