Girls Varsity Basketball Need to Hit Stride to Stay in Playoffs
The Girls Varsity team has made some major strides this season with a 11-6 record. There is some fresh new talent this year. The future is bright for Girls Basketball, Wakefield. Our Warriors are hungry and ready to make a solid run in the playoffs. There have been some key wins and some key losses. These ladies need to pick up the win tonight to have the right momentum to stay on the #road2states.
Senior Night was a huge win over Lee. The girls destroyed Lee by more than 50 points, It was 83-25 to be exact. The team was lead by senior Jami Tham who had a double-double with 22 points and 11 rebounds. Freshman Taylor Thompson and junior Hannah Foley also led the way, both combining for 25 points. The girls played great at the defensive end, holding Lee to 25 points.
The team will be losing starting player Jami Tham along with team managers Khaliah Davis, Kali Burroughs, and Bryanna Jones when the season ends. As with every Senior Night, there was a ceremony to celebrate these ladies' time with the team. These seniors have had a tremendous impact on Wakefield Girls Hoops.
Khaliah talked about the sense of family on the team, "I feel a part of the family and we always have each others backs even during the worst times."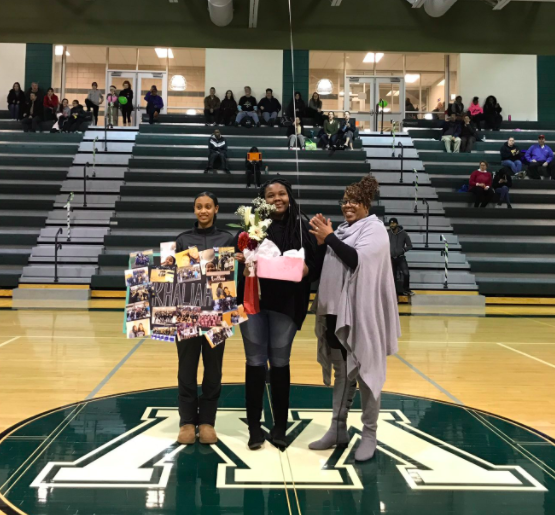 Kali added, "I became manager through Khaliah. I stayed…because it was fun. My favorite memory is going to States last year. You are not playing the sport, but you still feel involved." All four ladies will be missed.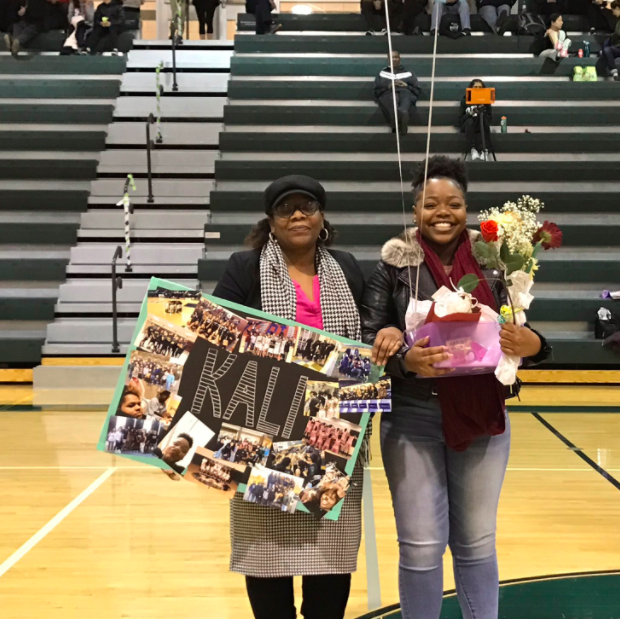 Jami Tham has been an anchor for this Warrior team for her four years of high school.Jami talked about her experience with basketball at Wakefield, "Basketball has taught me the importance of trust, loyalty and also on being a patient leader." The Tham family name is well-known in Wakefield Basketball. (Domo was a starter in his time at Wakefield and Gabe is a started now.) She has carried the family legacy on the Girls' court well for all four years. She has been such an impact on the team on and off the court. When it was time to bring her to the court for the ceremony, her family took up more room than the team. The love was apparent.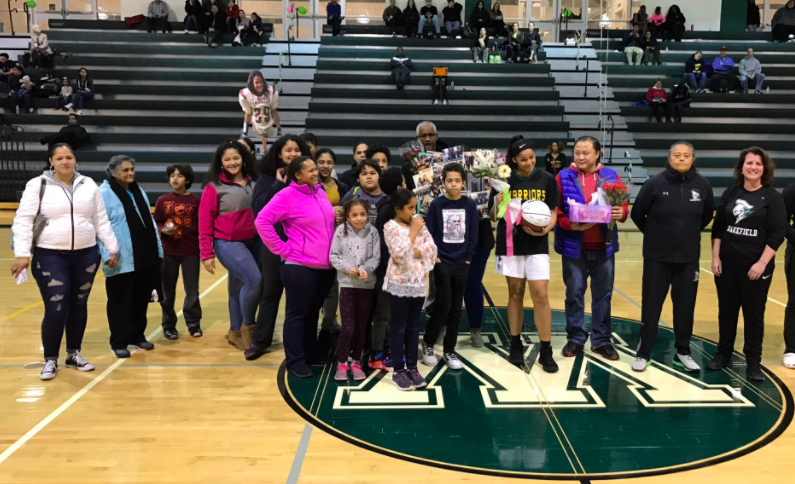 It is this patience that Jami spoke of that we need now. The ladies played powerhouse Edison on home court Friday, February 9th. We put up an amazing battle with the 5 headed monster, we lost, 51-47. We could have won. That is what hurt the most. There were injuries and valuable missed baskets which cost them the game. The ladies couldn't shake it off and had to face Edison in their Eagle's nest on Wednesday. We lost 84-32. What happened? Edison is one of the the strongest teams Wakefield has faced these past years and has always given us a strong challenge. What happened? Everyone was silent. The players weren't talking to each other on the court. The players on the sidelines weren't offering encouragement. It was over before it began. 
The ladies face Falls Church tonight at 5:30pm. If they can get that communication back and pass the ball to each other, they might win this game. They will move on to the Regionals starting next week. Support them at Falls Church tonight at 5:30pm.  
Leave a Comment
About the Contributor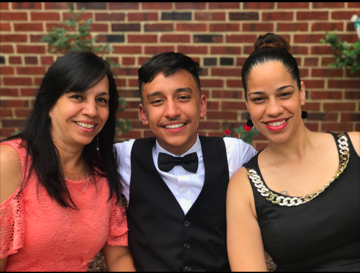 Jonathan Osteguin '21, Staff Writer
Jonathan is a freshman at Wakefield High School. This is his first year doing Journalism and he is excited to see how it works out. In his free time, he...