Jenna Alcorn's Semester Abroad
Flying 20,000 feet above the ground, with the coastline of the Mediterranean brushing up against the bustling city of Tel Aviv, the Capital of Israel. The colors were bright, welcoming foreigners to this beautiful land. Stepping off a 10 hour flight, exhausted and on her own, junior Jenna Alcorn had arrived in Israel for her semester abroad.
When Jenna learned about the chance to go halfway around the world, she thought her junior year was the best time to do it. "This is the second semester of my junior year which is typically really hard for high school students and I heard my friend did this last year for the second semester of her junior year and it made it so much easier on her." She continued saying, "being here really takes the stress off and it's my first time in Israel so being here as a teenager is really going to influence the rest of my life."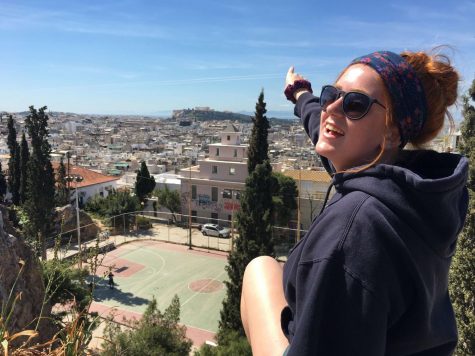 At first, Jenna was nervous about traveling so far from home by herself. She said, "I was a little bit scared about not knowing anyone and making sure that I could function on my own without my parents." The language barrier and the homesickness have been challenging for her, but the friends she has made have made it all worth it.
When talking with Jenna, we asked what she missed most and she promptly said, "MR. BURNS! I miss him so much! I DM him on Twitter." While Jenna dearly misses Mr. Burns, she also misses her family here in Arlington. "I text my family almost everyday and I facetime them when I can."
Her school, Alexander Muss High School in Israel, takes Jenna and her classmates on tons of trips around Israel to experience the culture and learn things outside the classroom. If you follow her on any social media platform, it looks like she's on a different trip every day! They have been to Jerusalem (twice), which is the holy city to the Jewish religion. They have also taken a 7.5 hour hike through the Negev Desert, which is a huge desert that takes up half of Israel.
There is also a place called a kibbutz (kiˈbo͝ots) that Jenna has visited. She describes it as "a communist farm, kind of. Everyone who lives there has to pay to live there and it's kind of socialist. It was interesting." All of these trips give Jenna a perspective that she couldn't have gotten in an America.
Jenna is very passionate about her culture, and has even decided to center her senior project around it. She said, "for my senior project, I'm starting a Jewish cultural club." Jenna said it's open to everyone. Jenna also said, "it's for people to talk about not just Judaism and culture but also conflict, peace and solutions!"
Jenna is living the dream life in Israel, but she still misses home. When we asked Jenna what she misses at Wakefield she said, "when everyone was doing all of the protests for gun violence that really touched my heart because my roommate and one of my friends actually lost a friend in that shooting; that's where they go to school. It really meant a lot to see that people at home really care."
Jenna was very proud of Wakefield when she said, "I was showing all my friends the lives streams and the videos from school. I really miss the community and the support and just the political awareness at Wakefield."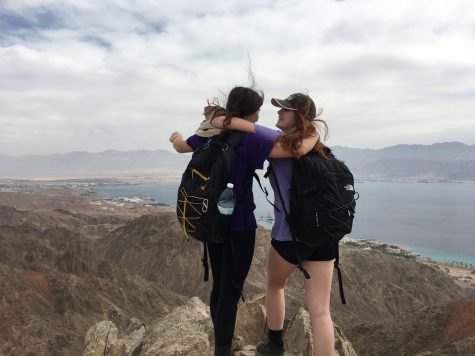 This is such an amazing experience that one of our Warriors gets to have! Make sure to ask Jenna when you see her next year about her semester abroad and the Jewish Culture Club.
To learn more about this opportunity, click the link.
View Comments (1)
About the Contributors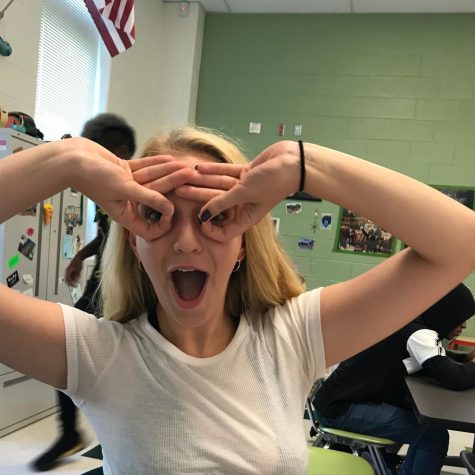 Elena Arrowsmith '19, Editor In Chief
Hi my name's Elena! I'm a senior here at Wakefield and I've been on The Chieftain since my freshmen year. I work at Dogma Bakery where I get to hang out...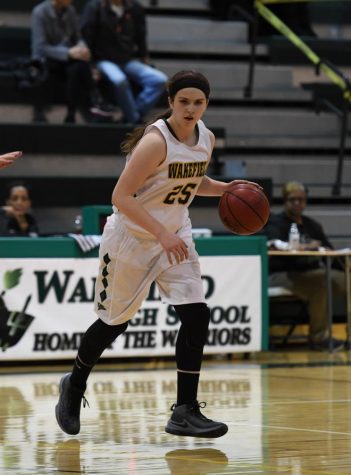 Hannah Foley '19, Staff Writer
Hi, my name is Hannah. I am a senior and this is my second year as a staff writer on The Chieftain. I'm also the captain of the basketball team and a student...