Sophomores Speak About The Old Building
It has almost been a full year in the new building, and students have adapted to their new home. While some students miss qualities of the old school, the new Wakefield High School has unique features which makes it an impressive building in our Arlington community (finally).
Some people feels nostalgic for the old building. We were curious however, would students who had only been in the old building for a year still feel its loss? We went around and asked sophomores their opinion about the new building.
Most students we interviewed said they preferred the old building. Jessica Davis '16 stated, "I can't really explain it, but the old building felt more like home." Another student, Dmitri Powell '16 said, "The atmosphere of the old building felt very different, you could feel the history of it." It's quite understandable, knowing that most of these kids recently just spent their first year of high school adapting to the old building. Now they are accepting the fact that it is time to move forward; so are we all.
Martha Waltengus '16 shares her experience this year, "I see all of these new people in the new building, but I rarely see people I used to see in the old one." Last year, it was easier to get around because the building was smaller. This school year, no one knew what to expect; most students say they still do not know their way around the building like they did the old one.
Being almost done with the third quarter, students are still coping with the fact that the old Wakefield is long gone. As Enrique Lopez '16 explained, "I miss how much more freedom we had and how we had more time to see our friends." As the memories fade of the old building, and new fields and parking lots are built, students will find each other and the benefits that this new Wakefield holds.
Leave a Comment
About the Contributors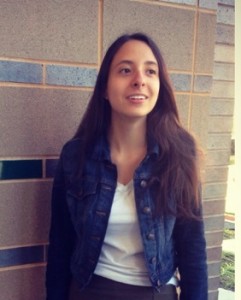 Stephanie Gomez '14, News Co-Editor
Lived in Arlington since 96. An easy-going, caring, lovable and enthusiastic human being. Batman lover, and 80's freak. I'm going wherever the wind takes...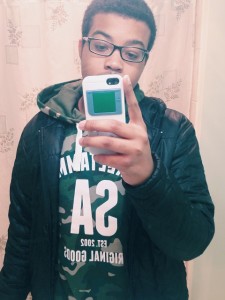 Fabio Marte '16, Staff Writer
"Journalism can never be silent. That is it's greatest virtue and it's greatest fault." -Henry Antole Grunwald