Look At College Stats To Help Narrow Choices
The seniors are all abuzz with acceptance letters. This makes Juniors start to realize they need to think about where to apply to college. Here is some information about two popular destinations for Wakefield students after graduation this year. Make sure you think about location and what you want to major in to help you make your best choice.
 University of Virginia
Location: 1721 University Avenue, Charlottesville, VA 22903
Founder: Thomas Jefferson, Founded: 1819
Tuition and fees for in state: $12,458
Enrollment: 15,822
Acceptance rate: 29.6%
Type: Public
Mascot: Cavalier
The University of Virginia was established about 200 years ago by Thomas Jefferson making it the third oldest school in Virginia. According to collegeapps.about.com, the university has one of the most beautiful and historic campuses in the United States. UVA is the 2nd top public school in America and was ranked 5th in the undergraduate business program. Only first-year students are required to live on campus, and many upperclassmen live in off-campus apartments or fraternity and sorority houses. Greek life is prominent at UVA with a membership that includes approximately 30 percent of the student body. This may be the school for you if you want to get the sorority house experience.
 Duke University
Location: 2138 Campus Drive, P.O Box 90586 Durham, NC 27708
Founder: James Buchanan Duke
Founded: 1838
Tuition and fees for both in and out of state: $45,476
Undergraduate Enrollment: 6,247
Acceptance rate: 13.4%
Type: Private
Mascot: Blue Devils
Durham, North Carolina is home to Duke's campus. Durham offers a variety of activities including shopping, dining and entertainment. Students at Duke are required to live on campus for their first three years, and freshmen live together on the East Campus. According to collegeapps.about.com, it's one of the most prestigious and competitive universities in the south, and its frequently ranked nationally among the top ten universities in America. Duke is part of the "research triangle" with UNC Chapel Hill and North Carolina State University in Raleigh. The area boasts the highest concentration of PhD's and MD's in the world. If you would like to matriculate to a hub of intellectual capacity, this may be the right fit.
Leave a Comment
About the Contributors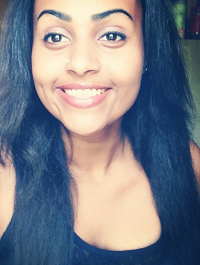 Betty Taye '14, Staff Writer
I'm not really good at writing about myself. I'm a senior! I'm only taking journalism so that I can improve on my writing skills and because Ms....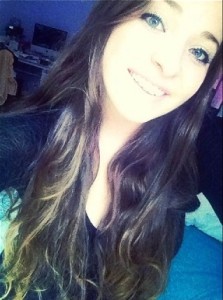 Madeline Brophy '14, Photography Editor
Madeline is hungry for Life - and not just the cereal.