Student Spotlight: Taylor Breaks School Record and Has a Run at Nationals
Senior Savior (Xavier) Taylor participated in the 300m dash and 500m dash for States, He placed third (and broke a school record in the 300M) and fourth respectively and was awarded the opportunity to attend Nationals. Savior has been running track on the Wakefield team for 4 years and plans on pursuing track after high school.
One of his best memories (read The Chieftain article here.) was in the middle of a meet where his spikes (track shoes) came completely off.  He had to continue running.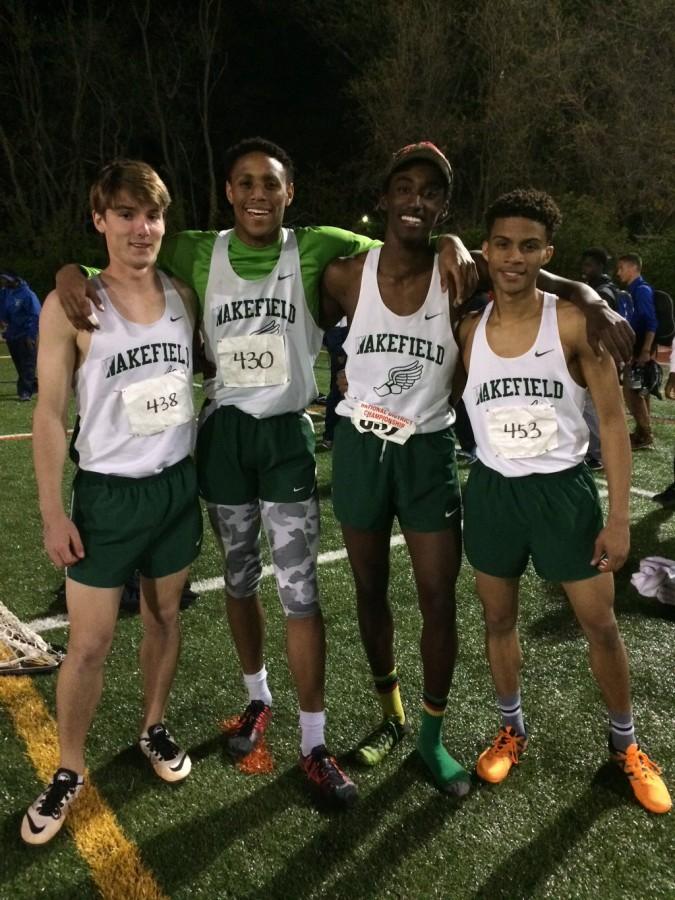 Now, his spikes reads "RIP Lil D". Lil D was like a little brother to this Wakefield Warrior when he was on the Arlington County team.  One night Lil D was in a car shooting, he was shot in the side of his head, and died. X says that "everytime I run, I kiss my spikes because he means the world to me."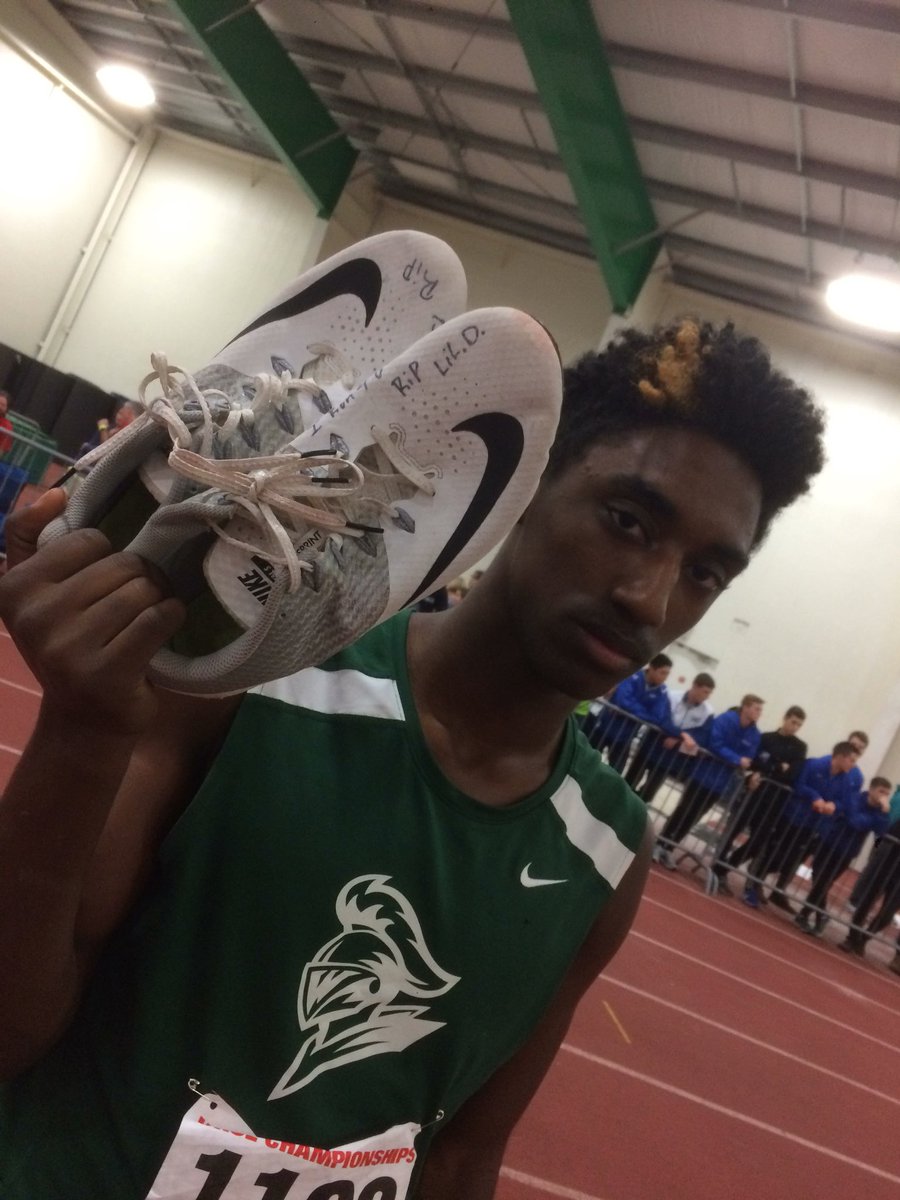 Savior's opportunity to attend Nationals wasn't just a matter of time. It has been hard work. Only two or three runners at States made it to Nationals. Despite his confidence in his running, he wasn't even aware he was going to Nationals until exiting the State stadium. Based on his performances, he was told he would be attending Nationals, which left him in a wow state.
Savior has a few thing to tell runners that want to improve and it's to just "take the torture, because although it might be hell on earth and you may go through straight days where you don't wanna come to practice, you have to just deal with the pain" because its gonna better in the long run. His work ethic drives him to become the best at what he does and achieve his goal of making the Junior Olympics team after Nationals.
Congratulate him and wish him luck this Saturday at Nationals in New York City.
Savior's final words to Wakefield students; "if you quit once, you'll do it [quit] again." So, don't quit.