Where Would We Be without These African American Change Makers?
With Black History Month coming to an end, The Chieftain realized we have not highlighted any of the many African Americans who shaped our nation. Due to society's bias against skin color, many of these remarkable people haven't gotten the credit they deserve. It's because of these inspiring individuals  (and others) that our country is as advanced as it is today, and it's about time they get some recognition.
Here are just some of the many motivational African Americans who helped write our history: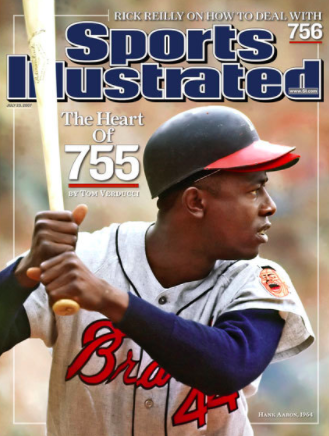 Henry Louis Aaron (1934-) or "Hank" is a retired African American league baseball right fielder. He played 21 seasons for the Milwaukee/Atlanta Braves. A big accomplishment Hank achieved was holding the record for career home runs for 33 years. He still holds several MLB records to this day. Hank now serves as the senior vice president of The Atlanta Braves. In 1999, Hank Aaron was ranked fifth on the "100 Greatest Baseball Players" list from The Sporting News.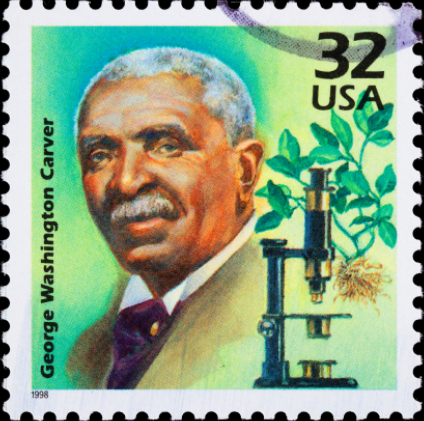 George Washington Carver (1864-1943) is best known for his agricultural work with peanuts began his life as a slave. After slavery was abolished, Carver could pursue an education. He graduated from Iowa State University, being the first black person to attend the school. After graduation, he worked as a botanist at the African-American Tuskegee Institute and brought a lot of success to the program. Not only did he have many inventions, his technique of planting peanuts became very popular amongst cotton farmers. His work was greatly respected, and even President Theodore Roosevelt sought out his agricultural advice.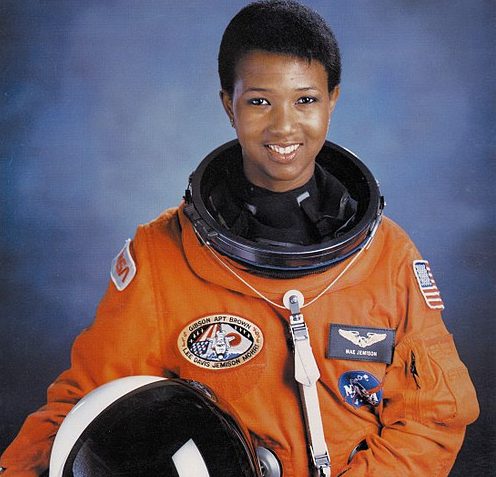 Mae C. Jemison (1956-) was the first African American female to become an astronaut at NASA. Jemison was accepted into Stanford University on a full scholarship, and later attended Cornell Medical School, at one point working as a general practitioner. After the first female astronaut Sally Ride was accepted into the space program, Jemison felt inspired to apply as well. She became a science mission specialist aboard the Endeavor, where she conducted experiments on weightlessness and motion sickness on the crew. After retiring from her space career, Jemison became a teaching fellow at Dartmouth University and established the Jemison Group, a technology research institute. A public school in Detroit, Michigan was named the Mae C. Jemison Academy in her honor.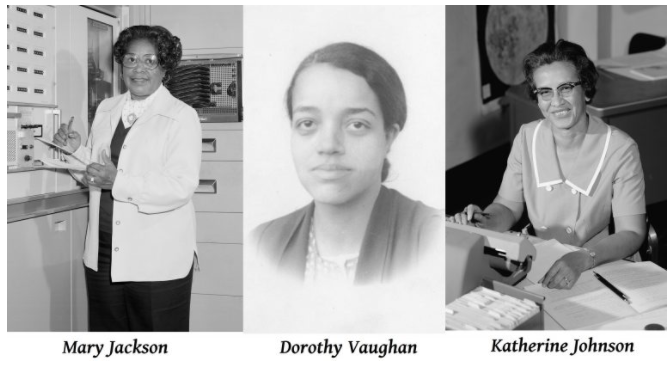 Mary Jackson (1921-2005), Dorothy Johnson Vaughan (1910-2008), and Katherine G. Johnson (1918-) were a part of a group of African American women who worked as mathematicians known as "human computers" at NASA under heavily segregated conditions. All three women attended college, which was an accomplishment in itself for the time period. Their hard work aided in the launching of astronaut John Glenn into orbit around the Earth and inspired the movie Hidden Figures. Dorothy Vaughan led the West Area Computing program for over a decade, and became the first black supervisor at NASA. Mary Jackson's supervisor saw potential in her and helped her to become NASA's first female black engineer. Katherine Johnson began her career at NASA, and later went on to perform calculations on the Apollo 11 mission, and also helped to bring back the crew of the Apollo 13 after the mission went awry. Her achievements were honored by NASA by having a research building named after her, the Katherine Katherine Johnson Computational Research Facility in September 2017, as well as by former President Obama in receiving the Presidential Medal of Honor in 2015.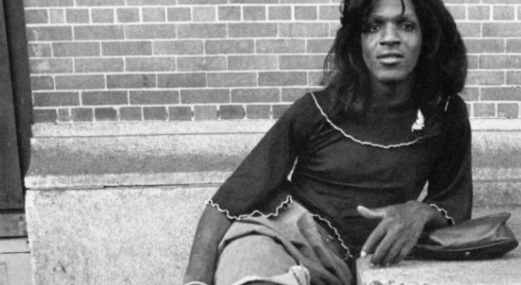 Marsha P. Johnson (1945–1992) was an African American transgender woman and LGBTQ+ rights activist. Johnson was an outspoken advocate for transgender people of color. She played a large role in the Stonewall Riots and co-founded the Street Transgender Action Revolutionaries (STAR) along with Sylvia Rivera. Johnson and other transgender women were among the first to fight police in the historic riot at the Stonewall Inn. This event was a turning point for the LGBTQ+ rights movement.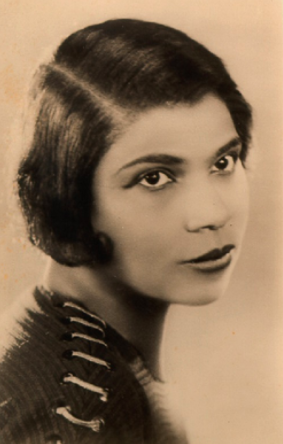 Charlotte E. Ray (1850- 1911)  On February 27, 1872 Charlotte E. Ray graduated from Howard Law School, making her the first African American lawyer. Later on in her career, she began to teach at Howard University. During her first year of teaching, she was accepted into the Howard School of Law, even though the school was reluctant on admitting women to their program. When she graduated in 1872, Ray opened a law practice specializing in commercial law. In 1879, she returned to Brooklyn, New York where she worked as a teacher. She then continued to be an activist in Women's Rights until the day she died.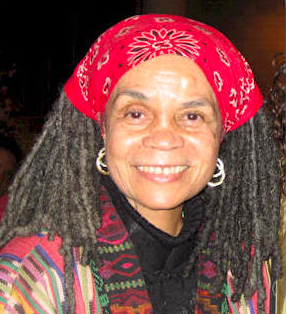 Sonia Sanchez (1934-) is an African American poet who is associated with the Black Arts Movement. Sanchez has published over a dozen poetry books, plays, children books, and critical essays. She has won several awards in her lifetime. One of her awards was the Robert Frost Medal, which is one of the greatest awards a poet can get.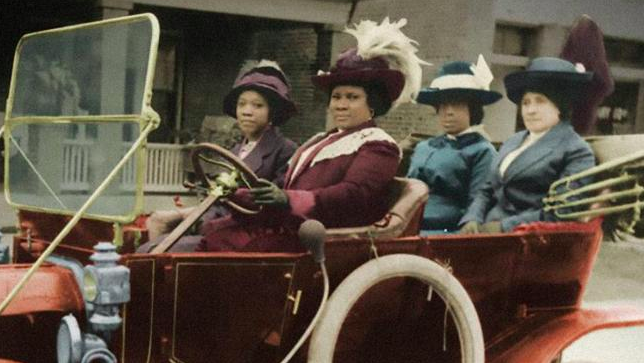 Sarah Breedlove (1867- 1919), better known as Madam C. J. Walker, was an entrepreneur, philanthropist, political and social activist. Walker is eulogized as the first female self made millionaire. Not only was she one of the wealthiest African Americans of her time, she was also known as one of the world's most successful female entrepreneurs, and one of the most successful  business owners. Madam C. J. Walker is an amazing role model for girls who aspire to have their own business.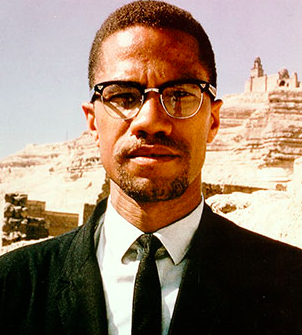 Malcolm X (1925- 1965) was an African Muslim Human Rights activist and minister. He became a respected critic of American society. He also served as a spokesperson for the Nation of Islam during the 1950's and the 1960's. Malcolm X has been viewed and named as one of the most influential African Americans in history.
It was because of the innovation and determination of these people that we are where we are today. They paved the way for many others; their impact can be felt to this day. Here is a list of more recent African American Change Makers from The Root. As astronaut Mae C. Jemison said, "Never limit yourself because of others' limited imagination, and never limit others because of your own limited imagination."
Leave a Comment
About the Contributor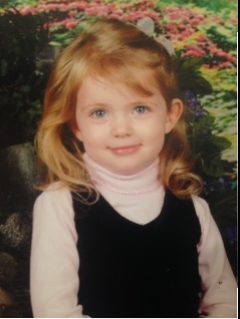 Avery O'Kane '21, Staff Writer
My name is Avery O'Kane. I am a freshman, and this is my first year doing Journalism.  In my free time I like to sleep, eat, and watch Netflix.  I am...