What Happens in Ukraine Doesn't Stay in Ukraine
Recently we have been hearing more and more about the happenings in Ukraine. Ukraine is a county located in Eastern Europe. It is the largest country in Europe, home to 44.6 million people.
The Ukraine capital, Kiev, has been burning for the last four months. The protesters have been fighting against President Viktor Yanukovych's ongoing refusal to sign a political and economic association pact with the EU after pressure from Russia.
The Ukrainian government has been working for years on a landmark trade deal with the European Union. In a sudden change of heart, Yanukovych backed out last November. Eventually it was admitted, the pressure from Russia led to the turn around.
The deal would have allowed Ukraine citizens to travel through the EU without visas; in return Ukraine would adopt hundreds of laws and regulations, and a program of sweeping reforms.
To activists, the choice between Russia and Europe is a symbol of the plans which will change the the future of Ukraine.
Read more information here:
Leave a Comment
About the Contributor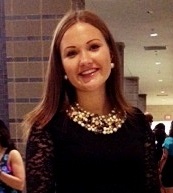 Luiza Sevele '15, Staff Writer
I am a 17 years old foreign exchange student  from Latvia. I believe that everyday brings new experiences, ideas, and surprises. So keep your eyes and...