Student Spotlight: Pitcher Katie Fried
Our Girls' softball team is ready to win. They had a tough one run loss against T.C. Williams, and has a big conference game against Jeb Stuart Friday (today). The team has an outstanding sophomore pitcher in Katie Fried. Katie is helping the team on the mound, starting the season opener. In her last start she had a staggering 8 strikeouts in 4 innings pitched in the close loss to T.C. With all the young talent on this team, the season looks bright.
Katie talked to us about the team and their growth, "I think that we will do pretty well this season, and hope to improve from where we were at the end of last season."
Katie has improved in the off-season, working out almost everyday. She talked about the dedication required to make a difference on the team, "for the off-season it's winter training including, weight-lifting and conditioning."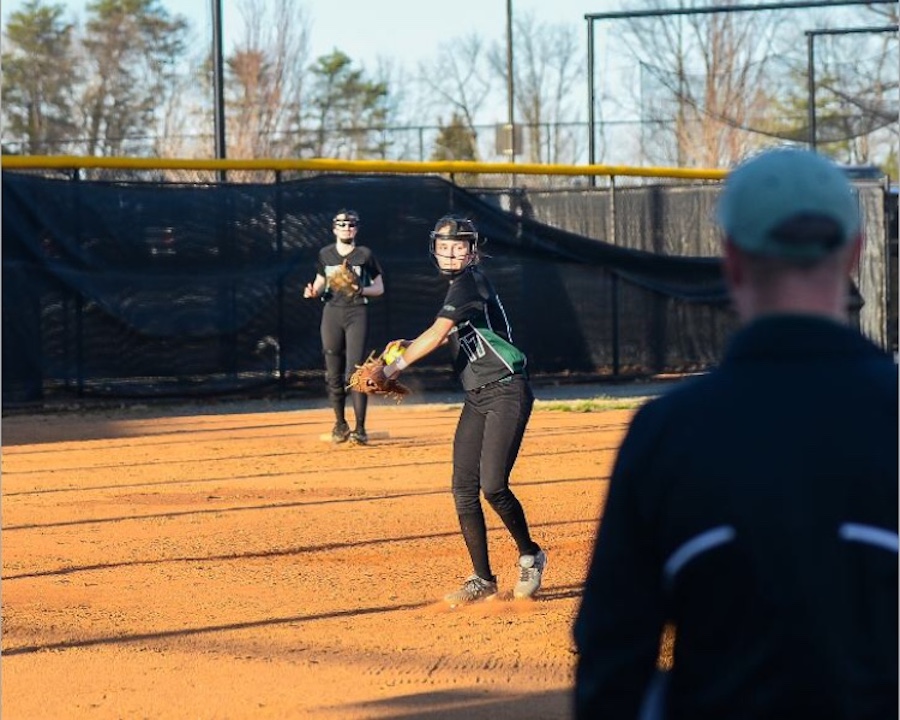 Katie is doing great work off the field too; Katie talked about how she balances all her classes, "I balance school and softball by using my free time in between games and practices for work, and making sure I do not procrastinate."
If you're looking to get out to a Softball game this year, the best games are going to be against Lee. See our Warriors play away on Tuesday, April 3rd at Lee at 6:30pm. Definitely go to the home field on Friday, April 27th  at 6:00pm.
GO WARRIORS!