The Heritage Assembly: Our Cultures in Action
The annual Wakefield Heritage Assembly took place on Friday, March 23rd. It is one of the most anticipated events here at Wakefield. Our students' wide range of cultures is one of the best things about Wakefield. Wakefield dives a little deeper into our heritage and has students from different ethnicities share their culture every year.
We asked a few Wakefield students what they think the importance of the Heritage Assembly is. Co-Host of the show, senior Jie Na Funk said, "the heritage assembly really shows how diverse Wakefield is…it's a big deal because a lot of rumors go around…because we're so diverse it makes us ghetto, but it's really not…we actually enjoy our culture…it's not something to look down upon and we take pride in it." Co-Host of the show and sophomore Bodhi Patil said, "The heritage assembly is a beautiful showcase of Wakefield's awesome diversity and…how we all contribute to a healthy community."
After 2-3 weeks of practice, the performers felt ready to share a piece of themselves with Wakefield. This year there were many amazing performers representing their culture. The Chieftain asked some performers what Heritage means to them. Junior Samantha Rios said, "my heritage means a lot to me, it's where my parents come from and where I'm from technically."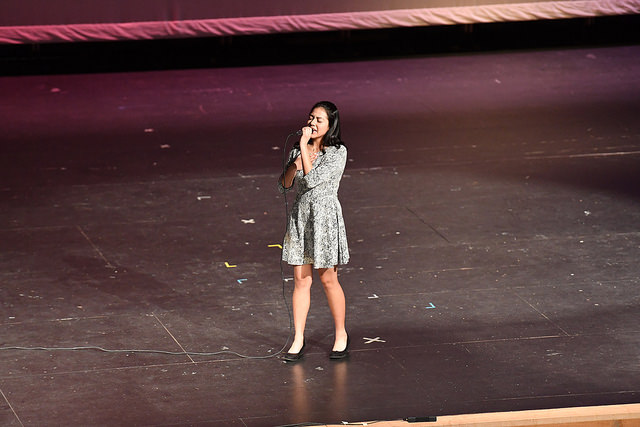 Junior Iman Abdellatif said, "it means the world to me because it makes up who I am." What a wonderful way to look at our ancestors. Sophomore Isabel Bernal-Gonzalez said "my heritage is my identity, I wouldn't be who I am if I wasn't Venezuelan."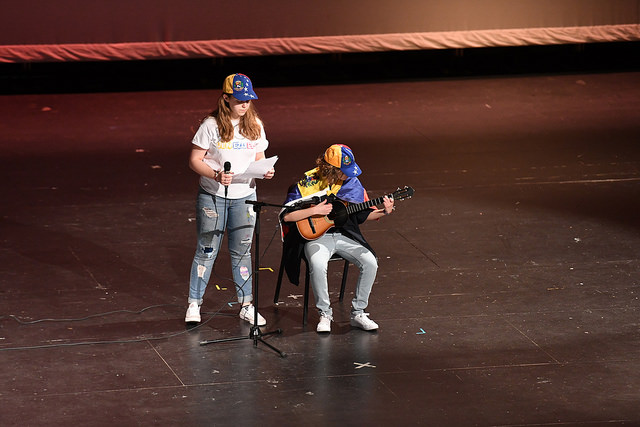 It's not easy going on stage and performing in front of your peers. We asked the group of Bolivian dancers what their performance meant to them, and they said, "it showed the many cultures that we have in the school, it brings us all together."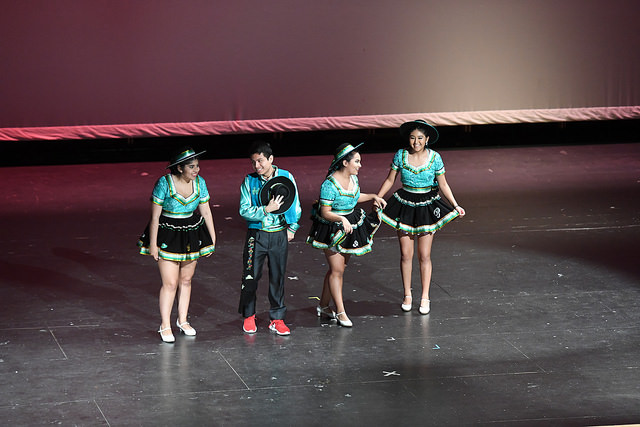 Everyone got applause for their performances, but the group who consistently got the most applause was the African dancers representing the rainbow of clutures from the continent. Junior Iman Abdellatif said, "it makes people aware of different cultural backgrounds and I feel like that's a good thing to know."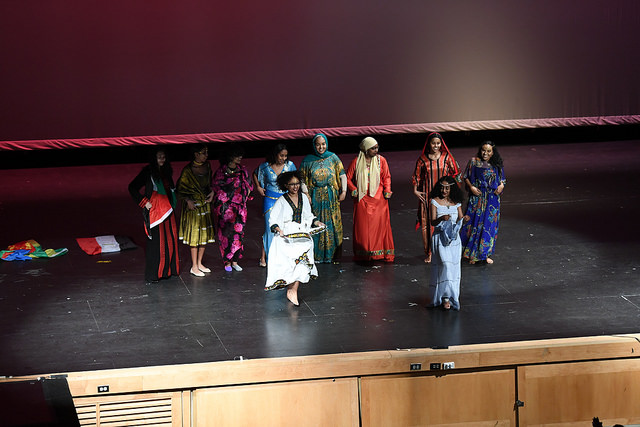 The final performance of the assembly was a preview of the spring play, The Drowsy Chaperone. The Drowsy Chaperone  is described as "a musical within a comedy" said senior Gwenyth Covington. "It's all fun, you're not gonna stop laughing" said freshman Simeon Enchev. The musical is only a month away: May 4th, 5th, 11th and 12th at 7pm in the Wakefield Auditorium.
Overall, the Heritage Assembly means so much to everyone at Wakefield because it's so important to see the different backgrounds that make Wakefield whole. It is what makes us special. We are one, Wakefield.
Leave a Comment
About the Contributors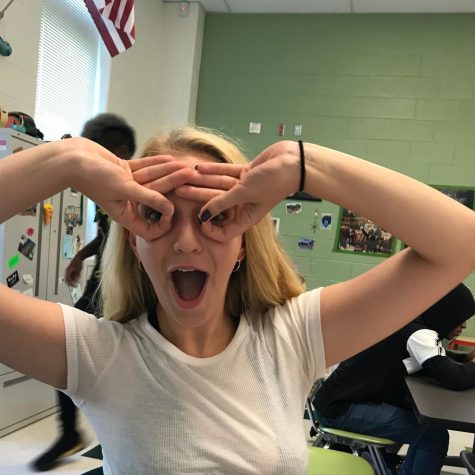 Elena Arrowsmith '19, Editor In Chief
Hi my name's Elena! I'm a senior here at Wakefield and I've been on The Chieftain since my freshmen year. I work at Dogma Bakery where I get to hang out...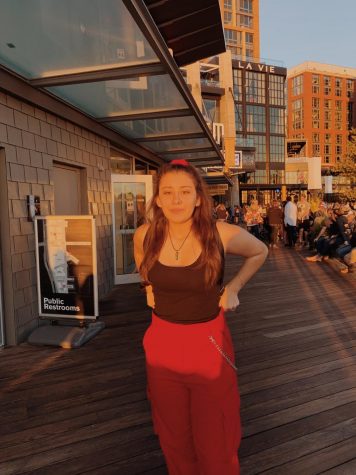 Sophie Hott '20, Features & Lifestyle Editor
Sophie Hott is a senior at Wakefield this year, and this is her 4th year on The Chieftain. This year she is the Features and Lifestyle Editor. If she isn't...