The African American Read In Connects Wakefield
Over a million readers nationwide have participated in African American read ins since the inception in 1990. Churches, libraries, bookstores, and even community organizations come together to read literature about and by African Americans. The read ins bring family and friends together. Participation is simple; every February there is an event at Wakefield. Just join.
"It is a way to show people hat others went through in the past, a way not to forget. I really enjoy this because my grandparents used to tell me a lot of stories about African heritage. Doing this reading really helped me connect with them" said sophomore participant Carolyn Harvey.
Senior Isaias Dawit talked about what he did to prepare for the event, "I tried to invent my own style of speaking: kind, heartfelt and humorous. Those are my best…qualities." Dawit even signed up for some support with public speaking. He also practiced in front of a mirror and focused on expressing his words clearly. When asked how his performance went on the day of the read in, he said, "It was okay. It would have been better if my legs didn't tremble."
The reason sophomore participant Carlos Garcia joined was simple. "I think it is important to know the history of our cultures, what went on back then" he said. Reading about this history brings it back to life for most participants.
The Wakefield African American read in was held at the end of February in our amazing library. Students and Wakefield staff are still talking about these stellar performances.
Leave a Comment
About the Contributor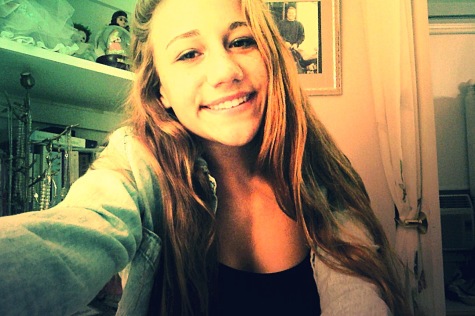 Olivia Ceccato '16, Arts and Entertainment Co-Editor
I am a Junior here at Wakefield High School. I play on the girl's varsity basketball team. I enjoy movies, sports, and being with friends/family. I have...