Boys Track Stars Go to Penn Relays and Keep Running the Show
until the General Draper Invitational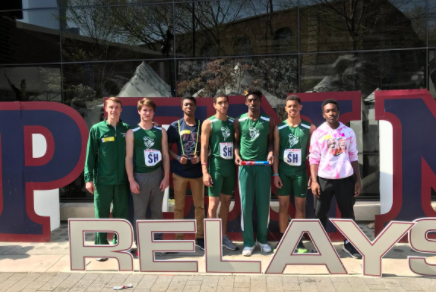 Our Wakefield Warriors Xavier Taylor, Avery Moore, Isiah Mefford, Damon Harari, Louis Delcore, and Kirk Graham were  given the opportunity to attend this year's Penn Relays the weekend of April 28th. The Penn Relays are huge, a big deal. The attendance is between 50,000-100,000, with a first place price of a 24 carrot gold watch, no matter who the runner may be.
A lot of runners have an opportunity to gain a lot of exposure as Penn Relays is one of the oldest and largest track and field events where many high schools, colleges and countries come out to run such as North America and Jamaica. This event is streamed and takes in around 60,000 views. Runners make names for themselves on this track.
Senior Avery Moore said, "track stars Usain Bolt and Justin Gatlin have run on this exact track." Senior Xavier Taylor describes the atmosphere as "amazing". Although it was crammed, the energy at the event will leave you having a good time. Junior Louis Delcore said that they "ran at the Penn Relays last year, so qualifying this year was something that they had expected." Xavier shared that when you're running on this track, "it is just you, the track, and the people in front of you who you are about to pass."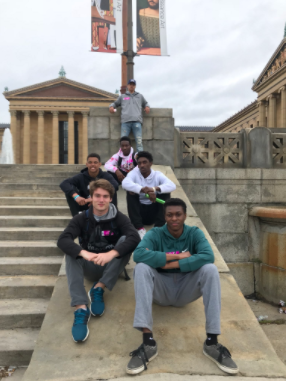 The thing they enjoyed most about this experience was the city itself. Avery and junior Damon Harari shared their strongest memory as the second their shoes hit the track, they could hear everybody cheering.  Avery describes this feeling as "similar to the Super Bowl…it was very fast paced." Coach A captures the races and posted them on YouTube since we could not be there.
As a group, this experience shows the hard work they've put in all season to get to where they are. Junior Kirk Graham was hyped to be at the relay. His "adrenaline was high." Something teveryone was reminded of is that there are other teams and individual runners who are faster than they are, and just as good as them, which pushes them to continue to work hard.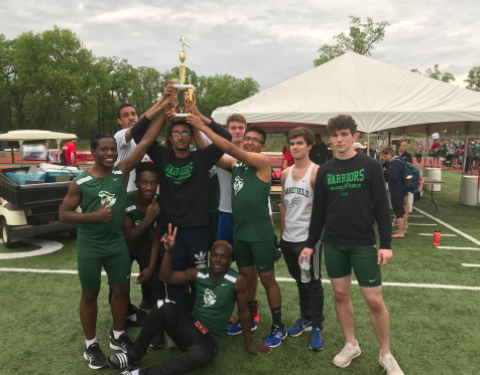 Did our track team stop after the Penn Relays? No. They went on the next weekend, May 6th and 7th, to win OVERALL (Boys team). They got a trophy. Senior Avery Moore said, "This was the first Invitational that we ever won. I am proud of my team. Now we have a better reputation as a team. The seniors are leaving a strong team behind. People are going to join the team because of our wins this season."
Keep running the show, Track team. Keep running.
Leave a Comment
About the Contributor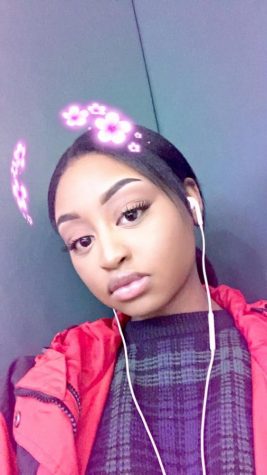 Mia White '18, Arts & Entertainment Editor
Mia is 16 and a senior. This is her first year on The Chieftain staff. She loves fashion, music, and make up. She's lived in NY for the majority of her...