Student Spotlight: Jacob Filon
It Is about Enjoying the Sport, Not Winning the Match
Sports are often about winning, and many players begin to lose their passion. For senior Jacob Filon his love of tennis has evolved and become about having fun on the court. His self motivation and joy shine through while playing tennis.
Jacob has been playing tennis for as long as he can remember. He recalls playing since he was around six. He also remembers having to make the tough decision of choosing between sports. Throughout elementary school he tried playing multiple different sports to find something that sparked his interest. It finally came down to the final two: tennis or soccer. Jacob decided to leave the soccer field and stay on the tennis court. "I like tennis more, I find it more fun and I'm better at it than soccer, too."
One of Jacob's best memories include going to a tennis camp throughout the summer. "That's where I have the most fun playing tennis." He has made a multitude of memories at this camp, most including playing tennis and being with people that have the same passion for tennis. This year will be the most exciting for him, he is going from camper to counselor, an honor anyone who has gone to summer camp can understand.
Starting out can be difficult and Jacob shared that learning proper technique and working on hand-eye coordination is crucial. "It's easier to get good at but its a lot harder to start." Within any sport hard work and dedication is a must. One of the greatest challenges Jacob faces would be playing TJ. "They are state champions like every year and I got crushed last time." This is an amazing example of perseverance and working hard to try and overcome challenges.
We wish Jacob and the rest of the tennis team the best of luck on their games! Make sure to support Jacob and his fellow seniors this Friday, April 27 on their Senior Night!
CORRECTION: In a previously released version of this article a picture of freshman Josh Rosenberg was attached to this article. The current picture is a picture of senior Jacob Filon. Apologies for the error.
Leave a Comment
About the Contributor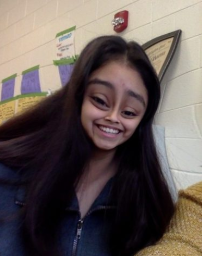 Alejandra Galdo Hernandez '20, Co Editor-in-Chief
Hi I'm Alejandra! I'm a senior and this is my third year writing for The Chieftain. Some of my interests include reading, plants, and my kitties. I'm very...