Black Lives Matter (Too)
The #blacklivesmatter movement was implemented to make others aware that we are human, too. We have the right to fight against the injustices that we face. This is not just another hashtag on Twitter, and it can't be changed to mean something else. This movement is here for people to see the importance of saving black lives in today's society and how disheartening it is to see another hashtag with another wrongfully killed African American's name attached.
This is bigger than gun violence. African Americans are simply being harassed for regular, everyday tasks: waiting for a friend at Starbucks, barbecuing at a park, or even buying a belt from Barneys. Why do I care about this? Because this is also about gun violence. A key finding of the the Source is that nearly 60 percent of black women killed by police were unarmed at the time of the interaction. Unarmed at the time of the interaction. Unarmed.
According to Everytown for Gun Safety, gun violence has become more and more common in the news, with most gun violence deaths happening in the African American community. African Americans make up 14 % of the U.S. population, and Everytown for Gun Safety also reports they are victims of more than 50% of all gun homicides. These statistics are controversial because people are hesitant to say the wrong thing even when there is hard data to back it up. They take a blind eye to simple facts.
Gun violence and harassment against young African American men, women, and children has been widely overlooked and ultimately silenced. There's been many times where cops wrongfully kill African American people and its been overlooked because the media covers up the lack of police training they have and the fact they don't take the same precautions when dealing with black people as they would with those who are white.
African American teens aren't presented with the same amount of support as others. They are seen as a greater threat than their peers even though they are protesting just as peacefully. Somehow they have become dehumanized and seen as a threat. They aren't given the same benefit of the doubt that those who are not like them are given. Don't believe me? Watch this video from CNN.
Truth be told, we all need to speak on this; silence will not help us achieve the human decency we deserve.
Leave a Comment
About the Contributor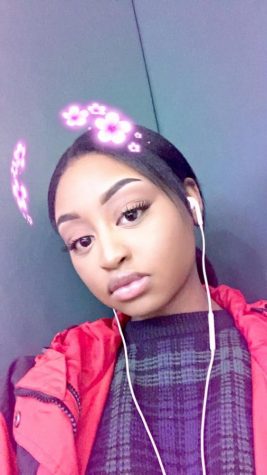 Mia White '18, Arts & Entertainment Editor
Mia is 16 and a senior. This is her first year on The Chieftain staff. She loves fashion, music, and make up. She's lived in NY for the majority of her...