Spring Anime Releases: You Gotta Watch These
As spring begins to set in, and random weather patterns switch between nice sunny days and freezing cold ones, let's talk about one of the best parts about Spring, the new anime coming out.
Tokyo Ghoul:re
After a super successful anime release all over the world, Tokyo Ghoul has finally returned to the anime seen. Based off the sequel to the manga Tokyo Ghoul, Tokyo Ghoul:re takes place two years after the events of Tokyo Ghoul. The story focuses on a new squad of the CCG known as the Quinx Squad, who are a mix of half-ghoul, half-human hybrids that are meant to combat ghouls. The story follows the leader of this group, Haise Sasaki, a character that might look familiar if you watched the original Tokyo Ghoul.
If you plan on watching this anime, it would be recommended that you have watched the previous seasons as this is a direct sequel.
Boku no Hero Academia 3rd season
The popular anime returns once again to the fun and heart wrenching life of trying to be a superhero.
The story follows Izuku Midoriya, after the events of last season and the fights with Stain, the Hero Killer. Him and his fellow classmates have now returned to the harsh and difficult life of trying to become a superhero, a job that comes with a handful of neat benefits. Saying much more would reveal spoilers, just know that you won't be disappointed with this new season.
Steins;Gate 0
The time traveling continues, with this new addition to the Steins;Gate universe.
Steins;Gate 0 starts where Steins;Gate ended, except this time Makise Kurisu wasn't saved. The story follows Okabe's now much darker path and story after his failed attempt to save her which leads him to relinquishing his mad scientist person, Hououin Kyouma.
If this is your first time in the Steins;Gate universe, I recommend you go back to the original, not only because this is a sequel, but because the original was amazing.
Sword Art Online Alternative: Gun Gale Online
The super popular Sword Art Online comes back to the scene with an alternative story this time around.
The last time SAO was on the screen, was with a great move titled Sword Art Online movie: Ordinal Scale. This spin-off anime returns to the game that was introduced in the first arc of SAO II called Gun Gale Online. With the return of GGO, a new group of characters comes in to the forefront, with new main character Karen Kohiruimaki, a tall girl who has hard time making friends. Will Karen find friends in Gun Gale? You'll have to find out by watching.
Shokugeki no Souma: San no Sara – Toutsuki Ressha-hen
Let the cooking continue, with the second part of the third season of this culinary anime.
Shokugeki no Souma last ended with Erina Nakiri's father assuming control of Totsuki academy, and Yukihira Souma and the rest of Polar Star dorm  fighting back. Last season ended with a jaw dropping moment when Souma told Nakiri's father that he's the son of one of the most legendary cooks to attend Totsuki, Saiba Jouichirou. This new season brings us back to the intense fight between Central and the Polar Star dorm students, a fight of different ideologies in cooking.
Watch as they battle using their culinary expertise, in Shokugeki no Souma.
Persona 5
To all my gamer fans out there, you're gonna like this one.
Based off the popular game of the same name, Persona 5 throws us in the world of masks and rebellion. Akira Kurusu was sued for trying to save a woman from sexual harassment, which led him to be transferred into Shujin High School in Tokyo. After being transferred he realizes he has a strange app installed onto his phone that he didn't remember installing which leads him into the another world where he awakens to the power of his persona.
The game based off of this anime is fantastic, so if you're into gaming this would be a great pick-up.
Wotaku ni Koi wa Muzukashii
Love is hard, but it's even harder when you're an otaku.
Otakus are basically a term in Japan used for nerds of a certain subject, the most prevalent being anime otakus.
Narumi Momose and Hirotaka Nifuji are both otakus who meet once again when they start working in the same company. Narumi has a hard time finding romance because in her past, her boyfriends had always stop liking her because she is an otaku. Since they are childhood friends working at the same company, they hang out a lot after work, drinking and playing games together. One day after work, while leaving the bar and discussing relationships, Hirotaka asks her to be his girlfriend and she says yes. Just watch it.
Where to watch these shows? PC Magazine gave a best anime streaming service list: here. I have used Crunchyroll, but I don't use that now. You will find the service that is right for you.
Leave a Comment
About the Contributor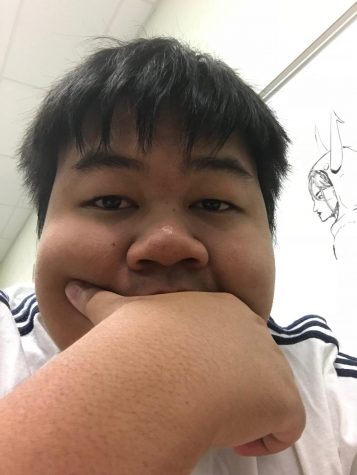 Paul Garado '19, Staff Writer
Hello, my name is Paul. I'm a senior in my second year at The Chieftain. I love reading and writing short stories. I hope I can bring many good stories...