Post Malone's New Album: Record Breaking
Last Friday, April 27th, Post Malone released his long awaited album B&B. Fans everywhere are over thrilled. The album broke Spotify's global record, with a total of 787,447,48 streams so far. This album will make you cry, get hype, and even laugh.
Each and every song on the album is different in it's own way, but here are The Chieftain's pick of the top 6 songs off the new album:
Paranoid is a great start to the album. Post Malone sings about having anxiety over invasion of privacy. This song shows every one that he's human, and stresses out just as much as we all do. This is a good song to listen to when you feel stressed out and need to let it all out.
Rich and Sad is another great song, with a catchy chorus. Post gets deep again and sings about feeling alone, wishing that money could buy him the love that he just lost. Listen to this song if you need to recover from a heart break.
Zack and Codeine is a fan favorite because of it's play on words of everyone's favorite kid's show Zack and Cody. While this song has an unusual title, it's one of the most catchy songs on the album.
Better Now is the most popular song on the album, almost everyone loves it. Junior Alexis Delia said, "this song is…perfect for driving down the highway with bae."
Sugar Wraith is one of the best songs by far. Similar to Congratulations on Post's other album, this song is about all the success Post has gained and how his hard work paid off. Junior Eli Sampson agreed when he said, "Sugar wraith is quite the bop, definitely one of my favorites."
Stay ends the album on a sadder note. This is a song to sing along to when you're going through some rough times. Belting out the chorus to this song is sure to make you feel better. It's similar to songs like Feeling Whitney or Leave on his past album, Post Malone gets more in touch with his feelings.
While this album was our favorite of Post Malone's, senior Devin Andy said, "I thought it was good, but I prefer Stoney." Some Wakefield students don't like any of his work. Junior Stephen Mageot said, "Post Malone is one of the worst artists to ever make it in the industry…personally it just hurts my ears, man." While some may dislike Post Malone's music he still continues to impress us!
If you haven't listened to Post's new album yet, listen here and tell us what you think!
Leave a Comment
About the Contributors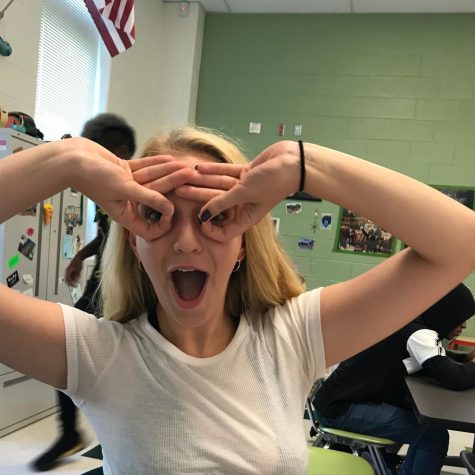 Elena Arrowsmith '19, Editor In Chief
Hi my name's Elena! I'm a senior here at Wakefield and I've been on The Chieftain since my freshmen year. I work at Dogma Bakery where I get to hang out...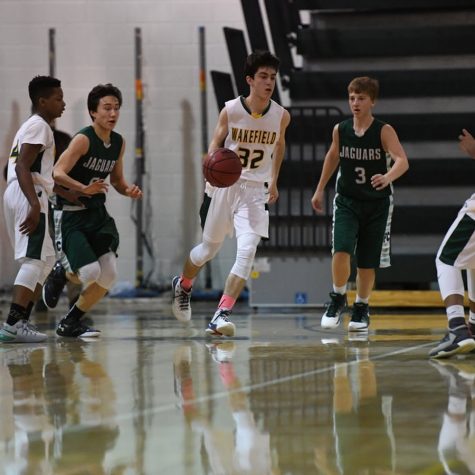 Jackson Ringger '19, Staff Writer
Hi, I'm Jackson and I'm a junior here at Wakefield. I run cross country and track, and I also play the piano. I like basketball, football, and baseball....