Student Spotlight: Marwan Mohamed Self-Taught Film Maker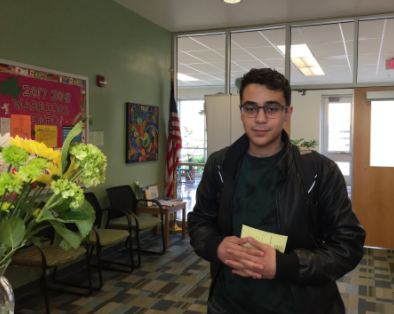 Everyone knows junior Marwan Mohamed from Wakefield Action Media's Phil and Bob animated series. He is planning on taking that to the next level his senior year; he is going to make a full blown Phil and Bob movie. He does so much more than that, though.
Marwan began making films when he "was a kid." He was 11 years old and in 5th grade. He started out trying to recreate one of the biggest movies in our lifetime, Jurassic Park. Why Jurassic Park? "Because I liked the movie. I liked the dinosaur aspect of it, the special effects, I just liked the whole story." Funny how things come full circle. Marwan and his crew, just created a Jurassic Park parody for the Arlington Student Film Festival titled, "Fegla Park". You can watch it in the Originals section of The Chieftain.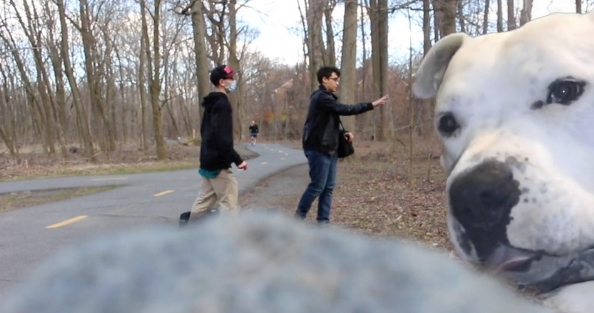 What else does Marwan like to do? "I like doing animation, adding special effects to films, and here and there, sometimes acting." He is drawn to this medium because "it is really about having people watch your stuff and laugh. It gives you the feeling of…Yes! I made a change in their mood…in their day. That is a nice feeling."
He has uplifted a lot of people's moods and won a lot of awards for doing this. He has won trophies from Arlington Student Film Festival all three years he has entered, first place at the Tech Expo this year for Fegla Park, and arguably the most prestigious ward, recognition from the FRENCH EMBASSY for Phil and Bob.
What does the future hold for Marwan? "I think I have a bright career in storytelling. I want to be a director. I like live action stuff. Then, I want to move into animation."
The best animator out there right now is, "Walt Disney Studios are kind of good. Basically people at Fox who animate The Simpsons and Family Guy." His favorite episode of an animated series is, "The Simpsons is getting quite old, but The Simpson's Monorail. It is the point where The Simpsons had all the good writers. It was a good episode. An episode from Family Guy that I like is called Brian and Stewie. They were stuck in a vault. The writers were giving the characters time to develop. It was interesting watching these two characters interact." He hopes to have some more character development and interesting plots when he can have more screen time. Wakefield Action Media is a short 3-5 minute show once a week, so he has limited time with Phil and Bob.
His advice for first time animators is, "Practice, practice, practice. You are not going to be good unless you put in the time. Keep making videos."
We hope you keep making videos, too, Marwan! Want to help him do that? Here is a link to his www.gofundme.com/khdmjm-raise-a-budget-for-my-movie.
Go see his short film, Fegla Park, on the big screen at the Arlington Student Film Festival on Saturday, June 1st between 11am-3pm at HB Woodlawn.