Student Spotlight: Marlon Reyes
Varsity Soccer is Hungry for a Win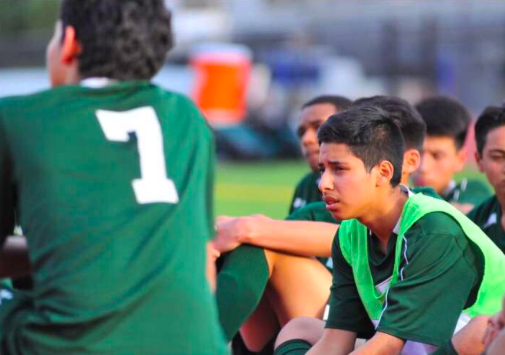 Our Varsity Boys Soccer team is hungry for their fourth win of the season, coming from a loss to Edison. The team has an outstanding Left Midfield player in Marlon Reyes. Marlon has been helping the team tremendously with the defense and offense, wherever they need it. The future looks bright with this junior on the team.
"
We didn't expect to win as many games as we did, and the thing is, I am confident we will continue to win."
— Marlon Reyes
Marlon has been playing soccer for as long as he can remember; he started when he was only 3 years old. He has been training ever since. He has played for the Wakefield Boys Soccer team for 3 years straight. He shared his best memory; "I remember my first year on the team, we were down by 1 and it was the final minutes. I kicked the ball from nearly half field and I don't know how, but it went in…by far the best moment."
The boys are on a roll! Even though we just came from a loss, the boys have been playing with way more energy and have been playing as a team. The team was on a 2 game winning streak, scoring a total of 6 goals both games and coming out with the win. Marlon talked about the team; "We have been playing better and better each game, we have really been learning from our loses. We didn't expect to win as many games as we did, and the thing is, I am confident we will continue to win."
Marlon's motivation for playing soccer comes from his father and family; his father trains him on a daily basis and pushes him to be better. Marlon said, "my dad has inspired me. He has my back through it all and is the reason why I've made is so far in my soccer career." He also mentioned his family; "Everything I do is for my family, if it wasn't for my family I would not be where I am today."
Some wise words from Marlon for upcoming soccer players are, "don't wish for it work for it."
His future is bright, and we are all here to support him as one Wakefield family. If you want to see Marlon and the boys in action, make sure you go to the next home game against Falls Church High School on May 14th at 7pm.
Leave a Comment
About the Contributor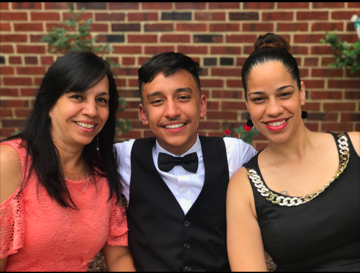 Jonathan Osteguin '21, Staff Writer
Jonathan is a freshman at Wakefield High School. This is his first year doing Journalism and he is excited to see how it works out. In his free time, he...