North Korea Giving Up Their Nukes?
In recent weeks, North Korea has agreed to open discussions about denuclearization, and they have also open talks for the formal ending of the Korean War! All this news comes as a surprise to the world, yet should have been expected. Here are some of the highlights of the North Korean talks.
Secret Meetings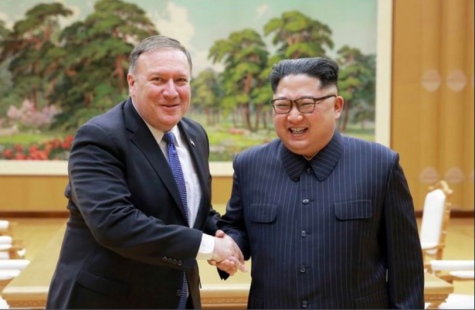 On Easter weekend, Secretary of the State, Mike Pompeo, secretly went to North Korea to meet with Kim Jong-Un. He went again to go and retrieve 3 American prisoners in North Korean camps! North Korea gave them up to show improvement in relations. President Trump greeted them as they came very early in the morning at Andrew's Air Force Base. Thanking Mr. Kim for the release.
Breaking History
North Korean leader Kim Jong-Un and South Korean President Moon Jae-In met in the DMZ for a summit. History was broken as it was the first time North Korean leader stepped in South Korea and a South Korean Leader stepped in North Korea. They were enthusiastically shaking hands and talking to each other, their full exchange is here. They signed the Panmunjom Declaration. Showing progress in the denuclearization of the peninsula.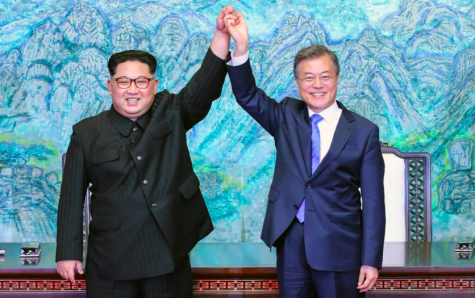 Our President is due to meet with Mr. Kim as well to break history as the first sitting U.S. President to meet with a North Korean leader. They will meet in Singapore on June 12th, this news came as a relief to some political commentators calling for the U.S. to do everything in its power to not let it happen in Beijing or Moscow. So, the Chinese or Russians won't have a say in the talks.
What might make the talks hard?
Military Presence
One of North Korea's demands is for U.S. troops to leave the Korean Peninsula, South Korea announced that that wasn't going to happen.
John Bolton
North Korean Vice Foreign Minister Kim Kye-gwan said this about U.S. National Security Advisor John Bolton, "We do not hide our feeling of repugnance towards him." This is after Mr. Bolton said North Korea could follow the "Libya Model" of verifiable denuclearization. Which Pyongyang clearly didn't like because, in Libya, Colonel Muammar Gaddafi was killed by Western-backed rebels after he gave up his nuclear weapons. North Korea has threatened to end talks because of him.
Will that hamper the talks?
Will North Korea pull a December 6th/Pearl Harbor?
We just have to wait and see. Remember June 12th!