Girls Softball Makes a Run at Regionals
The Softball team is headed to Regionals! They start Regional play on Tuesday, May 29th. The team finished with a very impressive seasonal record of 9-7, clinching the third seed in the Conference tournament.
The Girls come off big wins against Falls Church and Thomas Jefferson, and are ready to make that run for the Regional Championship.
The first conference playoff game against Thomas Jefferson was a 6-17 win. Our girls crushed TJ's pitching with 19 total hits. The team was lead by Kierra Collins, Amy Kohan, Katie Schlachter and Katie Fried who all had a three hit performance.
In their next game against Marshall the girls suffered a tough 10-1 loss against Marshall. The team scored their sole run on a single by Katie Schlater scoring Tori Lynn.
In their last game against Falls Church Katie Fried shut down the competition with her third no-hitter of the season and six strike outs. The team was helped at the plate by Amy Kohan who drove in three runs and Charlotte Greenwood who  carried the offense with three hits.
Our Softball team play a Potomac district team on May 29th. Check out @WakeAAthletics for up to date playoff information. Come out and support our Warriors!
Leave a Comment
About the Contributor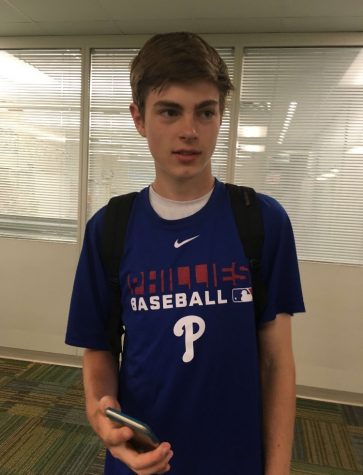 Sean Iredell '21, Staff Writer
Sean is a freshman at Wakefield High School. He plays on the baseball team. This is his first year in Journalism. In his free time, he likes to read and...