Student Spotlight: Ben Schultz on the Move
Senior Ben Schultz moved to Wakefield last year, and he's learning a lot about American culture. Ben was looking for a book for English class, when he came across Drive by Daniel H. Pink. This book changed the way Ben saw motivation. It changed the way he saw how to get results. He's been getting some amazing results on Crew this season, so it must be working. 
Ever since Ben joined crew, it's been hard to balance school work and this rigorous sport. Ben said, "crew is very time consuming. We have regattas on Saturdays and if we don't have a regatta we have practice." But after reading Drive, Ben said, "it changed the ways I motivate people." This book helped him motivate his team members on the boat. Beyond that, he said, "I want to go into politics, so I'm trying to start using these lessons now." So reading this book is really going to pay off.
His biggest take away from the book is, "Don't force someone to finish a task your way. Let them find their own way."
He went back to the moment the Men's Novice 8 became State Champs (along with the Women's Novice 4 on May 5th), and said, "it feels great, we worked all year long just for that moment and it was wonderful."
Ben will be racing Friday, May 17th at Stotes in a senior boat, and we know he will do great!
Leave a Comment
About the Contributor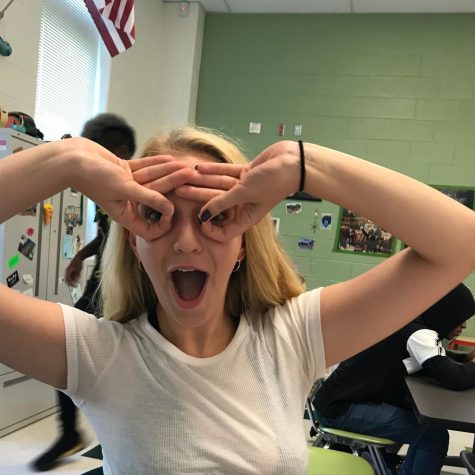 Elena Arrowsmith '19, Editor In Chief
Hi my name's Elena! I'm a senior here at Wakefield and I've been on The Chieftain since my freshmen year. I work at Dogma Bakery where I get to hang out...