Is Senior Year Too Late?
It's never too late to start playing a sport. Even with three months left in your high school career.
Michael Moore is a senior at Wakefield, and has never played lacrosse. He didn't play a sport in the fall or winter seasons, so he started lacrosse this spring because he wanted to get in shape.
"The reason I decided not to play baseball [this year] was because there's not enough conditioning, and I know I'm not going to condition by myself. I wanted to do a sport that ha[d] a lot of running."
He played freshman basketball, football for two years, and baseball for another two years, but never lacrosse.
"Lacrosse is pretty fun, and interesting," Moore said. He plays defensive-midfield, and likes to hit people. "Since it's my first year I don't know all the rules and techniques of the game, so I'm learning," he said, in explanation for all the infractions that he has committed.
The season is in full swing, and Moore shared his thoughts about how his rookie campaign is going. "Hmm to be honest, [the team isn't looking] that good. The defense is okay, the offense needs more work, and the team is a work in progress. We have a lot of first year players, like me, and we just aren't on that level [skill set wise] yet."
Moore recommends freshmen start the sport their first year of high school; it is not as easy as it looks. "If you're an aggressive person, I would definitely recommend …this sport."
About the Writer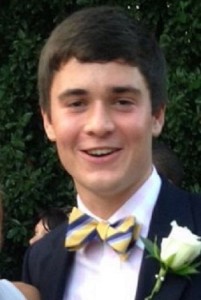 Leo Biette-Timmons '14, Sports Editor
Leo plays varsity baseball and swims. He is the captain of both, and has played each sport all four years of high school. Leo is the head Super Fan,...