Girls Lacrosse Make it to Regional Play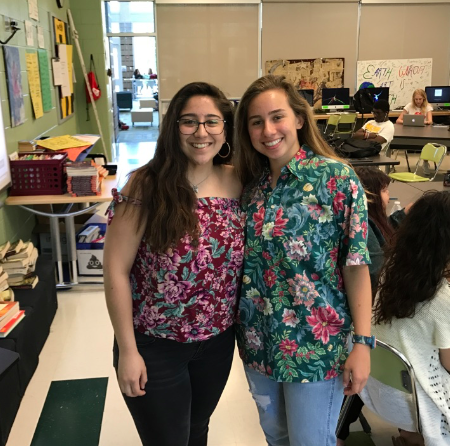 Girls Varsity Lacrosse used their strong teamwork to have a strong showing in Conference play, and make it to Regional Championships. After their tough loss on Friday vs. Edison, Lacrosse had to get their confidence back for Regional play tonight.
The scoreboard doesn't always reflect on how well the game has been played. You never know what's gonna happen next. The team could be down by 10 points and come back to win it all with 5 minutes left. This makes each game intense, so you can imagine the rush each player has stepping on the field.
That rush started for senior Ena Robertson four years ago. Ena Robertson's first memory of lacrosse is going to a lacrosse camp at Georgetown the summer before 8th grade. Everyone else already knew how to play, but she didn't. "It was my first time picking up a stick and I sucked. I thought I would never be able to play…and now I'm pretty good at it. " This is a pretty modest statement coming from the team's top scorer. 
When the season started, the team was off to a good start but there was something missing. Not in their skill level, but their spirits and the overall mood of the whole team. Something needed to change if they planned on going somewhere this season. "…between the beginning of the season and these last few games, it all kinda clicked in everyone's head that we can do something…we are able to go far and there is no reason why we shouldn't go far." said senior Ana Sofia Uro-De Leon. This change in attitude helped bring the team closer together and fight for their spot at Regionals.
The team has learned a lot about themselves this season; "we take in negativity and put out positivity and that shows on the field and the way we play." said Ana Sofia. After this year Ena plans on playing club lacrosse in college at ODU and is thinking about walking onto their D1 Varsity team.
Tonight at 6:00 pm, they play against Falls Church at home. Go support this great team and watch them hit the field for their last conference game. They start Regional playoffs next Tuesday.
Leave a Comment