Boys Varsity Soccer: Miraculous Upset on Road to States
Our Boys Varsity Soccer team just came up with a major win against the #2 seed Marshall last night! The boys are ready for their next opponent! Sammy Achour talked about last night's win, "feels good, I believe we are one of the best teams…we just had a rough season."
The game was suspended due to rain Monday at Marshall, adding to the craziness of the upset. The game then continued Tuesday, here at Wakefield. The game was tied 0-0 on Monday night 10 minutes into the second half. Yesterday was an all or nothing affair, the players just kicked penalties on our turf. This was an intense time for the team as freshman goalie Alex Temoshok was put to the test. He started on JV at the beginning of this season, and they pulled him up to Varsity.
The boys came up with the huge win, 4-1 through penalty kicks. Everyone is talking about the two big saves by Temoshok, and goals by Bryan Moreno, Sammy Achour, Irvin Rivera and Marlon Reyes.
Marlon talked about the final minutes of the game; "it had to be one of the most heart pounding moments of my life, but as soon as I saw it go in, all I could [feel] was happiness."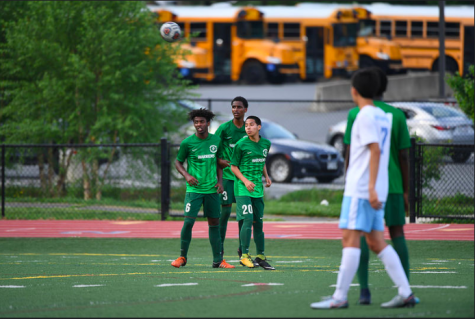 The boys have really changed through out the season and have showed that even being the underdogs, they can come up top. Junior Abenezer Shewago talked about what they have to do in the next game to beat Falls Church; "we just need to play calm, play as a team, and not argue with each other when things don't go our way." Good advice for anyone.
Their next game will be against Falls Church, on their turf today at 6pm. If the game is canceled due to rain, it will be here the following day. Make sure you go see our boys play their toughest game of the season!
Follow @wakeathletics or @Wake_Soccer for updates on game times and fields.
CORRECTION: In a previous version of the article the first playoff game and continuation due to rain delay were stated as being played on incorrect days. This error has been removed.
Leave a Comment
About the Contributors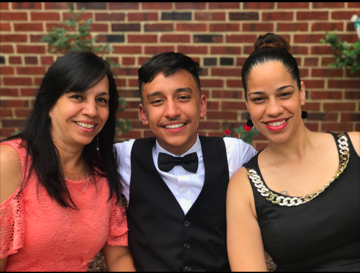 Jonathan Osteguin '21, Staff Writer
Jonathan is a freshman at Wakefield High School. This is his first year doing Journalism and he is excited to see how it works out. In his free time, he...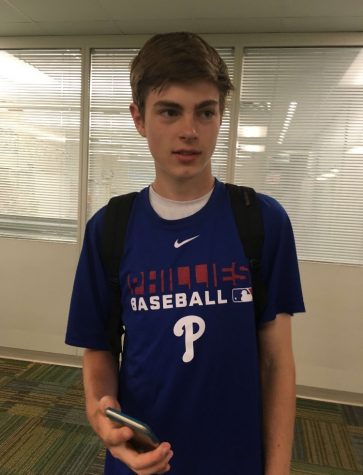 Sean Iredell '21, Staff Writer
Sean is a freshman at Wakefield High School. He plays on the baseball team. This is his first year in Journalism. In his free time, he likes to read and...