Love Yourself: Tear Will Leave You JungSHOOK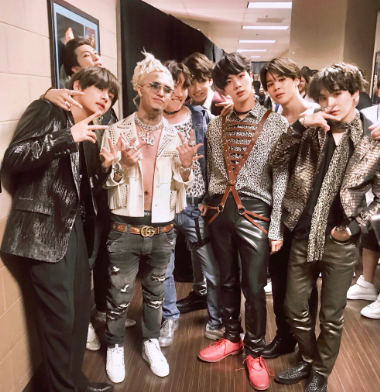 Hang on for a minute...we're trying to find some more stories you might like.
Last Friday, Korea's biggest boy group, BTS, dropped their latest album called "Love Yourself: Tear"  and fans were ecstatic. The album is part of a series; it is a continuation of their previous album "Love Yourself: Her". While their last album mostly showcased the beautiful parts of love that make you feel Euphoria, this album focuses on the ugly parts that make it seem like it's Fake Love.
Here are the Chieftain's top 5 songs on the album:
Intro: Singularity was the first single they dropped from the album along with it's MV. It's the first song on the album and allows V's hypnotic vocals to start it off. This song has a captivating R&B feel to it and basically sets the tone for the rest of the album, talking about losing oneself in order to have someone else love you. You can experience the aesthetic visuals of the MV along with its gorgeous choreography here.
Fake Love, also the lead single of the album, is a hip-hop/electro song that causes the audience to bop their head. This was a great song to follow up V's solo song because it perfectly featured every members voice belting out how they sacrificed their identity for a love that might not even be real. They released the MV on the same day as the album, and thanks to their world-wide fans, it had the biggest 24-hour youtube debut of 2018. It's no surprise that they won "Top Social Artist" for the second year in a row at the Billboard Music Awards (where they also performed).
134340 (another name for Pluto once it got downgraded to a dwarf planet) takes the album in an unexpected direction with a playful, jazzy type of song. Though the title may make no sense at first, when the lyrics are heard you can't help but admire the creativity and symbolism put into it. The lyrics of talk about being forgotten and considered useless, as Pluto was.
Airplane Pt. 2 is perhaps the most surprising song on the album. The title references that the song is a continuation of the song Airplane, a track on J-Hope's mixtape: 'Hope World'. The big shock is that it takes the latin route with tango vibes written all over it. One beautiful thing that BTS does is that when they produce a song that has routes within other cultures they are unfamiliar with, like latin or hip-hop, they bring in professionals and teachers to learn all they can about the culture.
Outro: Tear brings the album comes to a close with a powerful rap song. This track is basically all Suga, J-Hope, and RM bringing the house down with their deep, passionate raps (especially RM with one of the fastest rap verses we've heard from him). An element that left fans feeling blessed is that it features a singing Suga! With the way they perfectly convey the anger, sadness, and sense of destruction that the lyrics talk about, this track could be one of the most emotional on the album
All of these songs put together makes for an exciting, genre-hopping album where BTS has left everything on the floor. You can watch their performances of some of their new songs at BTS' Comeback Show, where they performed ANPANMAN and Airplane Pt. 2 for the first time.
Whether you're in BTS' A.R.M.Y (what the BTS fandom is called) or not, have a listen to the album and be ready to swoon.
About the Contributors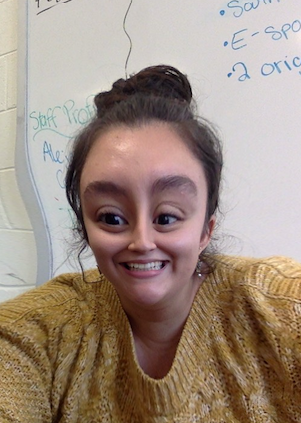 Carla Barefoot '20, Co Editor-in-Chief
Hey guys; I'm Carla. I'm a Co-Editor in Chief on The Chieftain and this my third year in journalism. I like to listen to all different genres and languages...