Wakefield Blows Away the Competition at Louder Than a Bomb Slam
This year, for the first time in Wakefield's 60+ year history, the Wakefield Poetry Club won the Louder Than a Bomb (LTAB) DMV poetry slam at the Kennedy Center. Their goal was to simply make it to the final stage of the competition, and not only did they accomplish that, they won the whole thing. The Wakefield Poetry Club was started by Ms. Wathen two years ago in March of 2016. They have entered the competition three times, and their hard work has finally paid off.
Louder Than a Bomb DMV is sponsored by Split this Rock, a non-profit organization that "cultivates, teaches, and celebrates poetry that bears witness to injustice and provokes social change." LTAB itself originated in Chicago in 2001, and is geared towards helping high school poets have a safe space to perform their truths. "It's a place where youth can come together and share their poetry, and people listen to you without judgement" said sophomore Takier George.
"
I feel that poetry is love, because I may not know you, and you may not know me, but once you hit that stage and you spit your lines and you share your truth, you feel what I feel, and there is something so magnificent and powerful behind that."
— Trinity Ewell
The LTAB DMV slam team consists of four students this year: senior Aniyah Smith, senior Angel Benites, senior Trinity Ewell, and sophomore Takier George. This is the first year Angel and Takier have participated in the LTAB DMV slam. They have been in Poetry Club for two years. The club sponsor Ms. Wathen couldn't have been prouder of them; "They worked tirelessly this year. They practiced until 8pm for three weeks, then wrote completely new material, and memorized it, for the final stage at The Kennedy Center. No other school did that for this year's Louder Than a Bomb Slam. That is why they won. They gave everything they had for their performances at preliminaries (on Saturday, April 28th at Wilson High School) and the final stage (on Sunday, May 6th at The Kennedy Center). I am proud that they stuck together and supported each other in every way. As this is the only slam I know of where the school wins and not an individual poet, it was a real team win for Wakefield."
Louder Than a Bomb is unique because it is group-oriented, while many other slams in the country are geared more towards individual poets. It was the confidence and the camaraderie between them that pushed them to win, as well as the fact that it was three of the team's last year to compete. "I do poetry because it is the only thing that reminds me that my story is valid… it is writing poems, getting on the stage, and letting it all out. The world usually doesn't pay attention to high school students, and for that three minutes I can make them" said senior Aniyah Smith on her personal reasons for participating in the slam.
Getting on stage and sharing your innermost emotions is no small feat. "…it was very emotional because I talked about things that I've experienced in my life and things I know people have experienced throughout their lives. Sometimes it takes a toll on you to pull those emotions back out and regurgitate everything that you've endured." said senior Trinity Ewell.
It can be nerve wracking. "…the hardest part was walking on the stage. I wouldn't call it stage fright, but I don't really like being on stage that much because I'm pretty awkward, though Poetry Club has helped me tremendously to get over this fear. When I walked on stage I thought, 'I don't know this poem,' but my teammates helped me and reminded me that I did." said sophomore Takier George. "My favorite part of the slam was walking off stage. Just kidding." she added, smiling.
Participating in Poetry Club has obviously played a very important role in each of their lives. "I think the best thing is seeing different styles within different people, and hearing different people's stories and backgrounds…I feel that poetry is love, because I may not know you, and you may not know me, but once you hit that stage and you spit your lines and you share your truth, you feel what I feel, and there is something so magnificent and powerful behind that" said Trinity Ewell.
One thing is clear that all of the young poets share in common: they eat, sleep, and breathe poetry. "I do poetry because every time I try not to do poetry it doesn't go well. If you don't do poetry, you should, and anyone who thinks poetry is lame, or that it's for english classrooms, I just want to say that poetry is for everyone." said Aniyah Smith. Senior Angel Benites added why he writes poetry; "I do poetry because it helps me sleep better at night. I love playing with words, and I love messing with people's brains."
"People should write poetry because it's a different way to express yourself. You don't necessarily have to say it to anyone, but it's a way for you to draw emotions out of yourself that you normally wouldn't." said Takier George. To anyone who is nervous to share their work, she advises, "Remember why you're up there. You're not up there to please anyone, or to let them judge you; you're there to share your truth."
Don't forget to congratulate Aniyah, Trinity, Takier, and Angel if you see them in the hallway! If you are interested in joining Wakefield's Poetry Club, Poetry Club meets EVERY Thursday after school in C-116.
UPDATE: Here is a documentary the Broadcast Journalism students created about the slam: click to view.
Leave a Comment
About the Contributor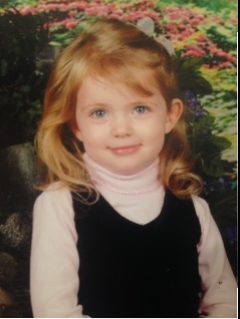 Avery O'Kane '21, Staff Writer
My name is Avery O'Kane. I am a freshman, and this is my first year doing Journalism.  In my free time I like to sleep, eat, and watch Netflix.  I am...