Varsity Soccer's Huge Win Sends Them to Regional Semi-Finals
Our Wakefield Varsity Boys Soccer team got a huge win against John Champe High School last night, sending them to the Regional Semi-finals. With a regular season record that couldn't predict this amazing run for the Regional Championship, our Warriors have kept battling to make it to the final four. If they win tonight, they go to States regardless of any other outcome.
The first half of the game started off really slow. In the second half, things started to get tense, freshman goalie Alex Temoshok had two tremendous saves that kept the Warriors in the game. He spoke about the saves; "I just knew it was one of the moments where I had to come out huge." He did, Wakefield. He had a shut out playoff game. Not many freshmen can say that. He has been kicking the ball around his house since he was 5 years old. Soccer is "like breathing" to Alex.
With 14 minutes left in the game, senior Ricky Salgado made an amazing goal putting the Warriors at 1-0. It was straight happiness on our players' faces. All they had to do now was defend the goal. Alex said, "When he made that goal is was a sigh of relief. Now it was my job and the defense's to make sure they didn't score." They did exactly that; the Warriors came up on top and are one step closer to the Regional Champions and a shot at States.
What will the Warriors bring to the game tonight to put them on top? "We will just play like we did in this game: high intensity, smart plays, and good communication" said Alex.
Wish the Warriors luck as they face Falls Church on their turf tonight at 6pm. Go to the game if you can; our Warriors need you there cheering them on.
Leave a Comment
About the Contributor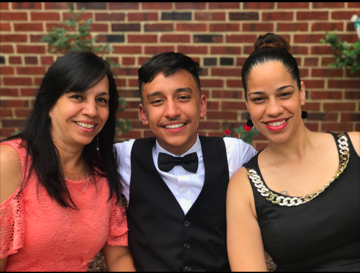 Jonathan Osteguin '21, Staff Writer
Jonathan is a freshman at Wakefield High School. This is his first year doing Journalism and he is excited to see how it works out. In his free time, he...