A Cure for Your (It's Almost) Summertime Sadness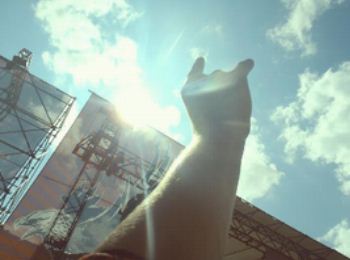 Music festivals are tons of fun; they include lineups of awesome artists, food, and atmosphere. Most festivals are one to four days long and can be found in any corner of the country. The price for the festivals can range anywhere from $25 to $600 depending on how long it is, what bands are playing, and if you get VIP, general admission, or lawn tickets.
What could be better than spending a whole day in the warm sun while listening to great music?
The music at these festivals ranges from folk to rap. Lineups normally have a few big names to draw in the crowd. This year some of the popular festivals have Jack Johnson, The Black Keys, and Outkast as headliners. The average lineup also has familiar bands, and then a handful of bands who are just starting out. That is the great thing about festivals, people are exposed to new music.
Ultra Music Festival, in Miami, hosted Skrillex, deadmau5, and David Guetta at the end of March. Although the music at these festivals is enough reason to go, they also offer other attractions like ferris wheels, hammock hangouts, and healthy green food. It will be back next year.
Next month, Firefly Music Festival will allow people to paint and decorate their very own pair of TOMS Shoes. Firefly also offers a "silent party". They provide headphones for people to listen to as they dance. Everyone listens to the same music, but individually. It's a different and cool way to listen to music and have fun.
The weekend before Firefly, Bonnaroo will have a 24 hour cinema which plays great comedies, dramas, and mind blowing documentaries. Renowned filmmakers and directors will also come by to answer audience questions.
Overall, the music festival experience is a great way to spend time with friends. You meet different people from all over the world. It's an amazing experience that everyone should try at least once. It is worth the time and money.